Ciao!
From Italy with Love…and a lot of organic fruit! 🥑 🇮🇹
Orteat starts shipping organic products from its Italian farmers to some European countries.
Sorry if you find some Italian words or some mistakes, we are working on improving our International website.
In the meantime, we don't want you to lose the chance to try out our farmers' products!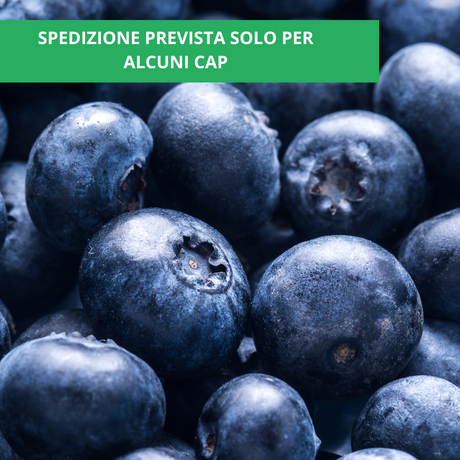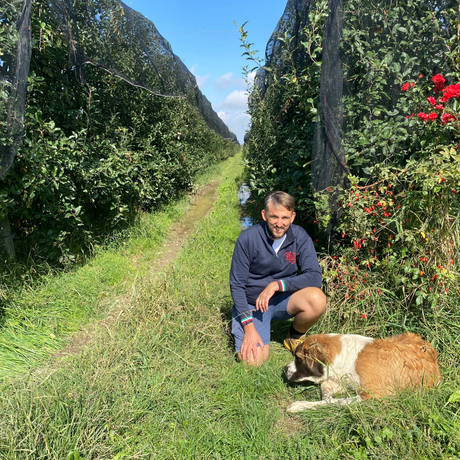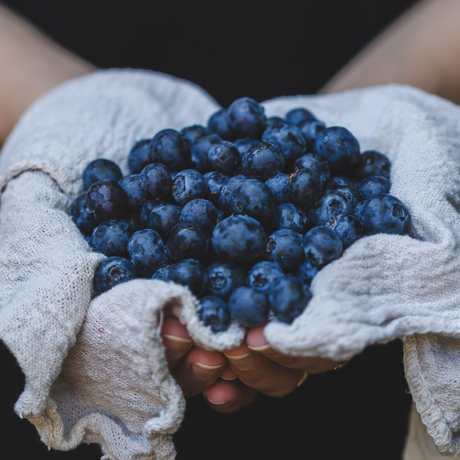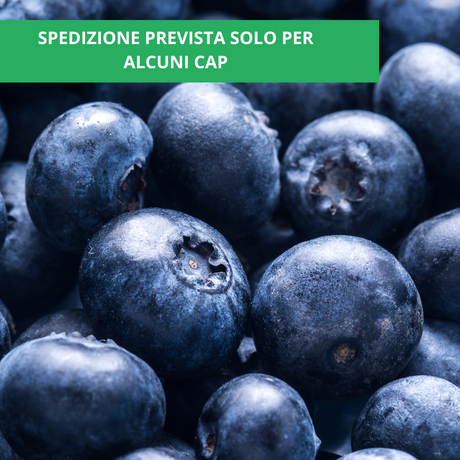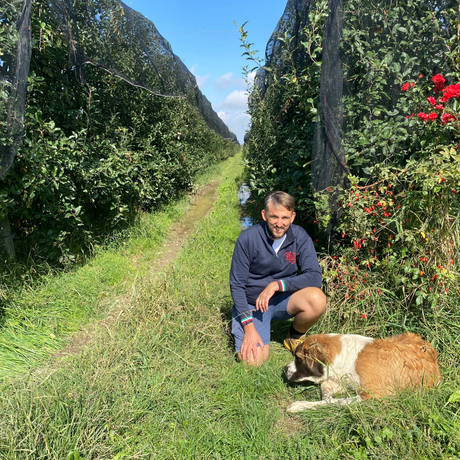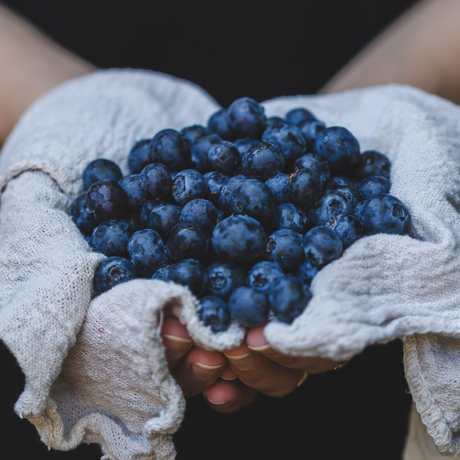 Mirtilli Biologici

I Mirtilli Biologici di Orteat


Frutti dal sapore delicato e fresco, i Mirtilli sono conosciuti per le loro mille qualità e i loro benefici. 

Caratteristiche di questi frutti sono l'inconfondibile colore blu e il sapore aromatico. 


Per le spedizioni dei Mirtilli, consegniamo solo nelle province in cui riusciamo a garantire il trasporto in 24h. 

I Mirtilli in vendita online su Orteat provengono dal nostro Agricoltore Stefano e sono coltivati in Piemonte.


La particolarità di questi frutti proviene anche dal metodo di raccolta effettuato totalmente a mano, senza l'uso di raccoglitrici meccaniche. 
Ma come avviene? Il metodo è antico e molto tradizionale, gli agricoltori hanno dei piccoli cestini che appendono ai fili della pianta. Successivamente con un piccolo ombrellone da spiaggia si sistemano davanti alla pianta ed iniziano a raccoglierli. 
Ecco perché durante i mesi estivi, passando dai campi di mirtilli vi capiterà di imbattervi in tantissimi ombrelloni da spiaggia e cesti!
Properties and nutritional values
Il Mirtillo denominato Vaccinium myrtillus sono alberi robusti e resistenti.
Presentano un colore blu intenso dovuto alla presenza di antociani, pigmenti che combattono i radicali liberi e di altri flavonoidi.

Le proprietà nutrizionali sono tantissime, dai sali minerali alle vitamine C, vitamina K e vitamina E.
Contengono anche antiossidanti, soprattutto antocianine e polifenoli. Inoltre, hanno una buona dose di sali minerali e in modo particolare ferro, potassio, fosforo, rame e tantissimo manganese.
Benefits
I benefici dei Mirtilli Biologici sono innumerevoli e tutti utili al nostro organismo.

Proviamo a vederne alcuni:
- hanno un'azione positiva sul connettivo e sui capillari.
- hanno proprietà benefiche per la microcircolazione oculare
- antibatterici naturali che possono ridurre del 70% la formazione della placca.
Conservation and use
Irresistibili frutti da accompagnare a qualsiasi preparazione.
Dei Mirtilli non si può fare a meno, soprattutto se avete in mente di fare una ricetta gustosa e classica come la cheesecake.
Ma non solo! Provateli anche con macedonie, succhi, frullati, confetture, gelatine, composte e perfino sciroppi!
I nostri Mirtilli Biologici sono spediti appena dopo essere stati raccolti, consigliamo pertanto un consumo rapido per assaporare a pieno tutta la bontà del frutto.
Vi diamo anche qualche utile suggerimento sulla loro conservazione.

Consigli di Conservazione.
I frutti vengono raccolti ad uno stato di maturazione ottimale, così da poter essere consegnati garantendo freschezza e qualità.
Per consumarli al meglio, vi consigliamo di lavarli rapidamente e asciugarli con cura (senza sfregarli ma lasciandoli scolare e poi tamponandoli delicatamente).
Eliminate i piccioli e gustateli.
Se volete conservarli, vi suggeriamo di tenerli in frigo.
Riponeteli nel cassetto meno freddo, meglio se disposti in un cestino oppure in un sacchetto di carta che assorba l'umidità.
Se volete congelarli, potete poggiarli su un vassoio tenendoli ben distanti e dopo qualche ora trasferirli in un sacchetto di congelazione a chiusura ermetica.
I mirtilli si conservano per circa 7 giorni in frigo a 4 o 5 gradi.
Customer service
Siamo a disposizione per qualsiasi informazione o esigenza, dalla fase precedente all'acquisto fino al post vendita. Ci teniamo a garantire la massima tranquillità con il vostro ordine. E' possibile contattarci via email a info@orteat.com o telefonicamente (anche su WhatsApp) al 392.2012933.
About the farmer
Stefano
,
Mellano Farm
In 1976 in Scarnafigi, a small town close to Cuneo, Stefano's father planted the first fruit tree in the middle of a beautiful Piedmontese field.
He thus began a special tradition that even today allows us to rediscover the authentic flavors of fruit grown according to ancient and traditional agricultural practices.< ...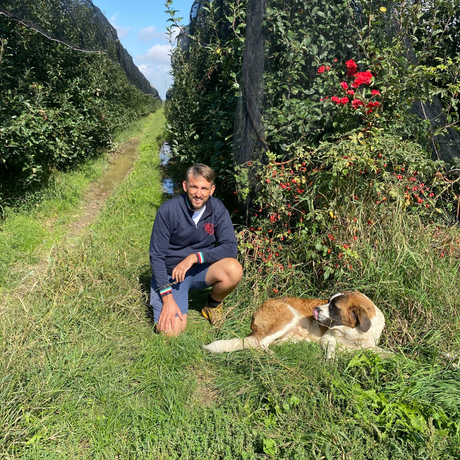 Mirtilli Biologici

Produced by
Stefano
Orteat follows the course of nature and respects it. We don't like to import products from other countries, and we don't like using artificial techniques to extend their seasonality. Each product grows and matures at a given time of the year. If you can't wait to eat mirtilli biologici, the harvest will be in giugno
Frequently Asked Questions
When will I receive this product?
Products are shipped early in the week to ensure freshness and quality. You can read the estimated delivery date for each product within its tab.
What if there are problems with my order?
You can contact us for any need related to your order, as well as any other information, via email at info@orteat.com or by phone (including on WhatsApp) at 392.2012933.
What happens if I'm not home?
We will notify you to indicate when the courier will deliver our products, but if however you should not be at home, you will be contacted to arrange a second delivery.
I ordered 2 products but only received 1
To ensure a short supply chain, products are shipped directly from our farmers. This means that if you have purchased from different producers you will receive different shipments.
Can I change my delivery address?
Certainly, you can do it from your personal area, where you will find a summary of your data including the delivery address. However, the change does not apply to shipments on delivery.
How can I track the shipment
In the email that we sent you upon confirmation of shipment you will find all the references necessary to easily track the shipment and understand when it will be delivered.

-->