Ciao!
From Italy with Love…and a lot of organic fruit! 🥑 🇮🇹
Orteat starts shipping organic products from its Italian farmers to some European countries.
Sorry if you find some Italian words or some mistakes, we are working on improving our International website.
In the meantime, we don't want you to lose the chance to try out our farmers' products!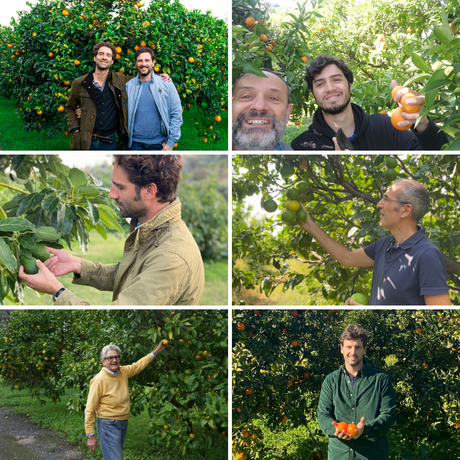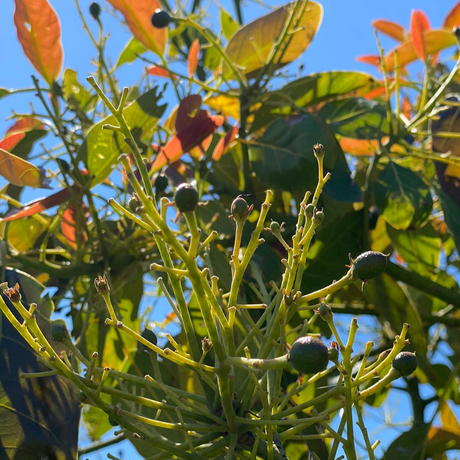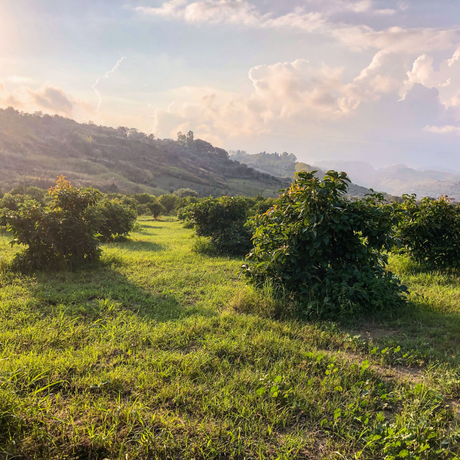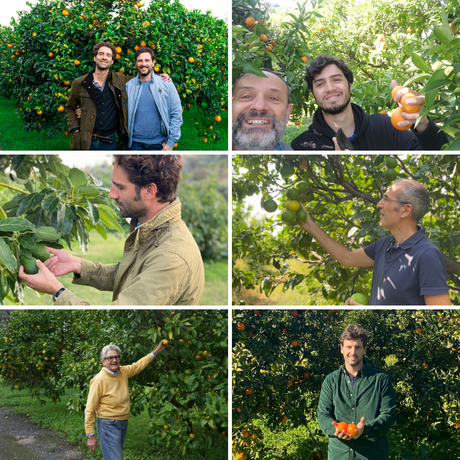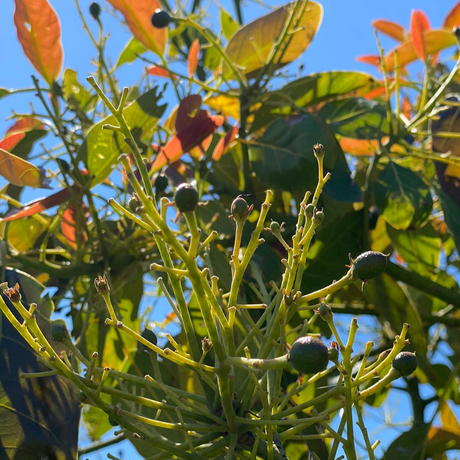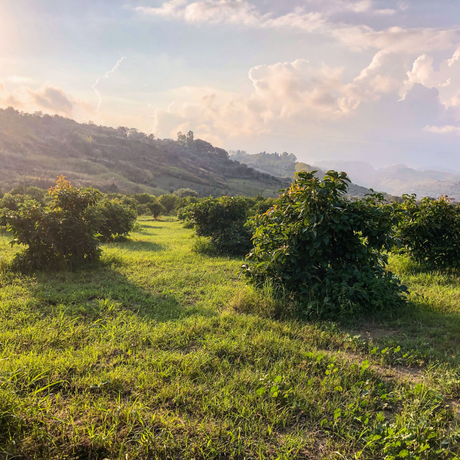 Organic Fuerte Avocados

Organic Fuerte Avocados by Orteat


Avocados are now conquering all tables thanks to their unique and special flavor.

There are many varieties and types available on Orteat, where you can find Avocado Fuerte, Avocado Bacon and Avocado Hass.
Bacon Avocados open the season of Avocados and they are available at the beginning of autumn, whereas Hass Avocados arrive at the end of the season. Finally, at the beginning of January, we can find Fuerte Avocados.

These last delicious Avocados are characterized by a smooth and bright green skin and a pale pulp. The shape of the fruit is elongated and particularly smooth. The fruit is rich in oil, therefore perfect for the preparation of creamy sauces such as guacamole.

The difference with Hass Avocado is mainly in the skin, in fact the Hass type has a rough and dark green skin, whereas the Fuerte variety has a bright green and smooth skin.
Also the pulp has a different consistency, in fact the Hass variety has a creamy and consistent pulp, whereas the Fuerte one has a less consistent pulp and with a good quantity of oil.

Do you want to know how to preserve Avocados in order to anticipate or slow down their ripening? Here is our Guide Article: How to Store Avocados

The Italian Organic Avocado Fuerte for sale online on Orteat are untreated and organically certified, without the use of any chemical products.
The harvest of Hass Avocados in the Mediterranean basin takes place approximately between December and April, while Bacon Avocados are harvested about a month earlier.



Properties and nutritional values
Fuerte Avocados are rich in nutritional properties that are very useful for our body. As all avocados, they contain a good dose of:

- Vitamins B,C,E, K,
- Folic acid and potassium
- Magnesium and fibers
- Monounsaturated fats such as omega-3 oleic acid
Benefits
The benefits of Fuerte Avocados are many, their contribution to our body is able to provide a valuable help and ensure its proper functioning.

Let's discover together the main benefits of avocados:

- They can counteract cardiovascular diseases: thanks to the rich presence of Omega 3, organic avocados are fundamental in counteracting cardiovascular diseases.

- They have a strong antioxidant power guaranteed by the presence of Vitamins A and E.
- They are able to control bad cholesterol: thanks to the richness of monounsaturated fats (the good ones), untreated avocados are good for the heart and may diminish the levels of bad cholesterol, increasing the sense of satiety and also helping to lose weight.
Conservation and use
Fuerte Avocado is the king of Guacamole, thanks to its non-fibrous and oily pulp, it can be easily processed for the preparation of this delicious sauce which is capable of emphasize the taste of first and second courses. But it is also the perfect ingredient for other recipes such as the Avocado Toast or a rich and good Salmon and Avocado salad.

Would you like to discover more recipes to know how to use our Avocados in the best way?
Take a look at our articles:
Three Quick and Easy Recipes for Eating Avocados
Avocadofor Breakfast,
Avocado Sushi Recipe,


Our avocados are freshly shipped and need a few days in order to be fully ripe.
If kept in a cool environment, such as in the fridge, avocados ripen very slowly.
To speed up their ripening process, we recommend storing them in a paper bag outside of the fridge.
It is also possible to keep Avocados together with other fruits such as apples, always inside a paper bag, in order to accelerate their ripening process.

For more information about how to understand when an Avocado is ripe, you can read our guide about how to understand when an avocado is ripe.
Customer service
We are available for any information or need, from pre-purchase to post-purchase stages. We care about ensuring the best purchasing experience. You can contact us by email at info@orteat.com or via WhatsApp at +39 392.2012933
General information
Variety: Fuerte Avocado
Harvesting period: from January
Packaging: 2 kg; 4 kg
Size: 200 to 350 gr per fruit
About the farmer
Goel
,
Group Goel Cooperative
Luca, Laura, Domenico, Giuseppe, Roberto and many other farmers that you already know, belong to this cooperative.
The Goel Cooperative was born to restore value and light to the beautiful territory of Calabria.
And it is exactly to preserve the territory that Goel decided to switch to orga ...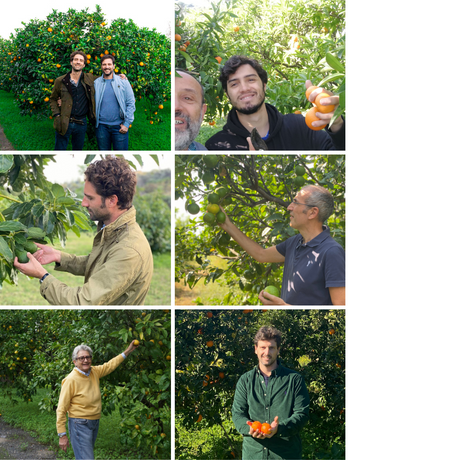 Organic Fuerte Avocados

Produced by
GOEL
Orteat follows the course of nature and respects it. We don't like to import products from other countries, and we don't like using artificial techniques to extend their seasonality. Each product grows and matures at a given time of the year. If you can't wait to eat organic fuerte avocados, the harvest will be in available from january
Frequently Asked Questions
When will I receive this product?
Products are shipped early in the week to ensure freshness and quality. You can read the estimated delivery date for each product within its tab.
What if there are problems with my order?
You can contact us for any need related to your order, as well as any other information, via email at info@orteat.com or by phone (including on WhatsApp) at 392.2012933.
What happens if I'm not home?
We will notify you to indicate when the courier will deliver our products, but if however you should not be at home, you will be contacted to arrange a second delivery.
I ordered 2 products but only received 1
To ensure a short supply chain, products are shipped directly from our farmers. This means that if you have purchased from different producers you will receive different shipments.
Can I change my delivery address?
Certainly, you can do it from your personal area, where you will find a summary of your data including the delivery address. However, the change does not apply to shipments on delivery.
How can I track the shipment
In the email that we sent you upon confirmation of shipment you will find all the references necessary to easily track the shipment and understand when it will be delivered.

-->