Ciao!
From Italy with Love…and a lot of organic fruit! 🥑 🇮🇹
Orteat starts shipping organic products from its Italian farmers to some European countries.
Sorry if you find some Italian words or some mistakes, we are working on improving our International website.
In the meantime, we don't want you to lose the chance to try out our farmers' products!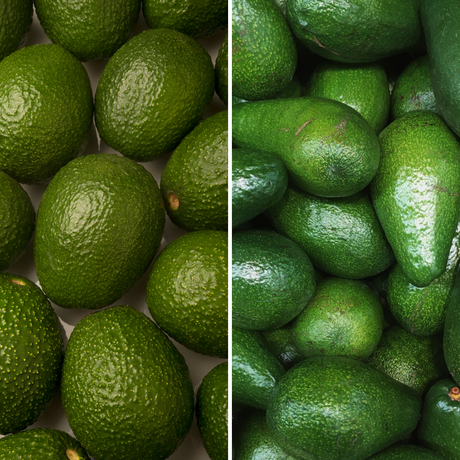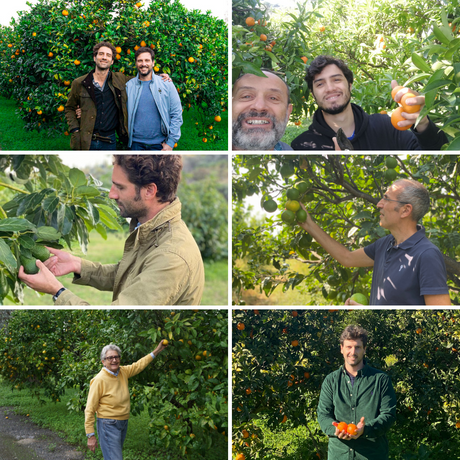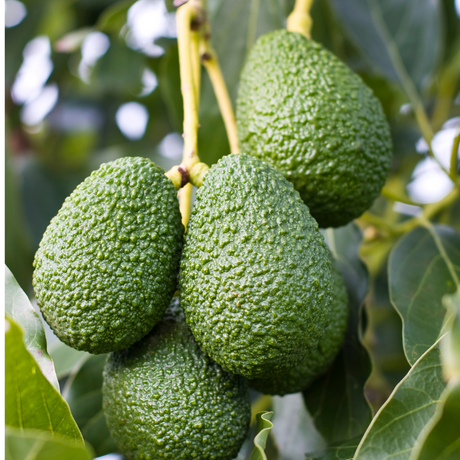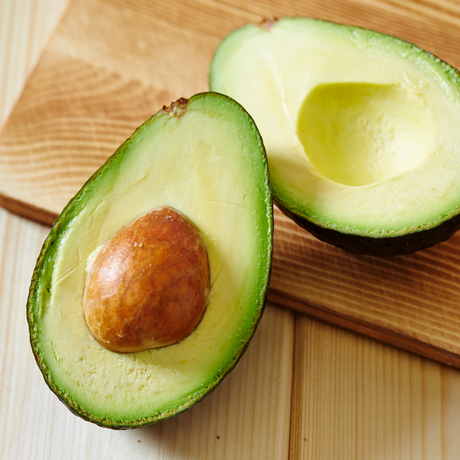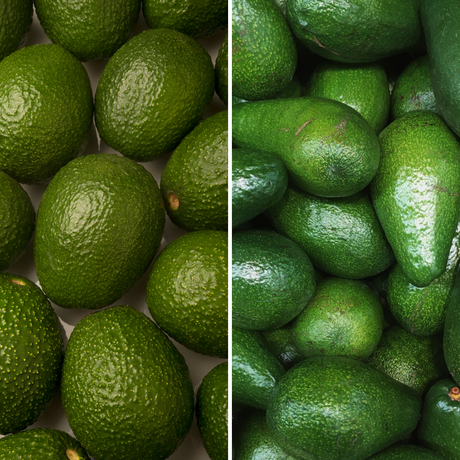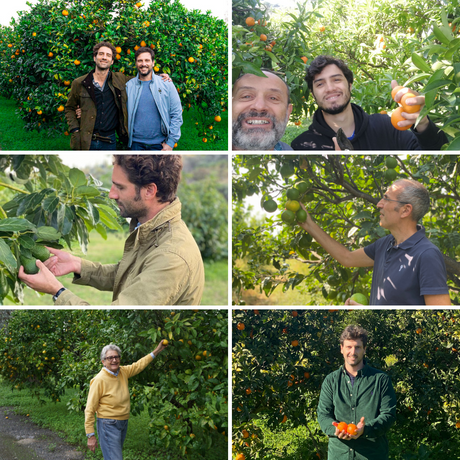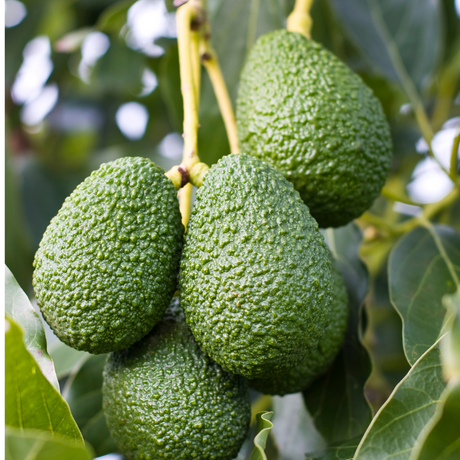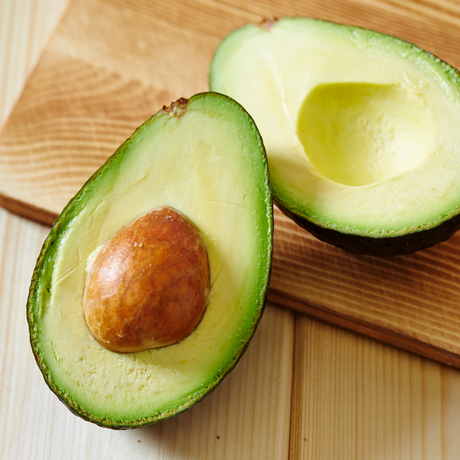 Cassetta Avocado Mix

La Cassetta Mista di Avocado Biologici di Orteat 

Amanti dell'Avocado all'ascolto?
Abbiamo pensato di unire le nostre due varietà di Avocado Bio Calabresi all'interno di una sola cassetta per fare un carico di gusto e bontà degli Avocado Biologici di Orteat!
In questa stagione, potete gustare: 
- Gli Avocado Fuerte caratterizzati dalla buccia liscia e la tipica forma allungata. La loro polpa è gialla e non fibrosa.
- Gli Avocado Hass, i più famosi, caratterizzati da una buccia ruvida e la forma più tondeggiante. Sapore delicato e cremoso.
 
Cosa troverete all'interno della nostra Cassetta Avocado Mix?

- Cassetta Avocado Mix da 2 kg: 1 kg di Avocado Hass ed 1 kg di Avocado Fuerte. 
- Cassetta Avocado Mix da 4 kg: 2 kg di Avocado Hass ed 2 kg di Avocado Fuerte.
Gli Avocado Biologici Italiani in vendita Online su Orteat non vengono mai  trattati, provengono da agricoltura biologica, senza l'utilizzo di prodotti di sintesi chimica.
La raccolta degli avocado avviene a mano, subito dopo aver ricevuto il vostro ordine, per garantire il massimo della freschezza e della qualità del frutto. 


Properties and nutritional values
Gli Avocado Hass hanno un calibro molto piccolo, ma a dispetto delle loro dimensioni sono ricchi di proprietà nutritive e benefici per il nostro fabbisogno energetico.
Insomma, piccoli ma super gustosi, questi deliziosi frutti possono fornirci il giusto apporto calorico di cui abbiamo bisogno durante la giornata.

Ecco quali sono le principali proprietà nutritive degli Avocado Biologici:

- Vitamine B,C,E, K,
- Acido folico e potassio
- Magnesio e fibre
- Grassi monoinsaturi come acido oleico omega 3
Benefits
I benefici degli Avocado sono tantissimi e tutti preziosi per il nostro organismo, tra questi possiamo menzionare il loro potere antiossidante derivato dalla presenza di grassi "buoni" e il loro aiuto nel contrastare tutte le malattie cardiovascolari, soprattutto grazie alla presenza di Omega 3.

Conservation and use
L'Avocado regna sovrano in ogni preparazione, dal salato di cui è indiscusso protagonista al dolce, in cui si possono provare ricette uniche e originali.

Volete conoscere altre ricette per scoprire al meglio come utilizzare i nostri Avocado?
Date un'occhiata ai nostri articoli:
Tre ricette facili e veloci per Mangiare l'Avocado

Ma come conservare i nostri Avocado?


I nostri avocado vengono spediti appena raccolti ed hanno bisogno di qualche giorno per essere totalmente maturi.
Se tenuti in un ambiente fresco, come il frigo, gli avocado maturano molto lentamente.
Per accelerare la maturazione si consiglia di custodirli in un sacchetto di carta fuori dal frigo.
È possibile anche conservare gli Avocado insieme ad altri frutti come le mele, sempre all'interno di un sacchetto di carta, così da accelerare il processo di maturazione.

Volete sapere come conservare gli Avocado per anticipare o rallentare la loro maturazione? Ecco il nostro Articolo Guida: Come Conservare gli Avocado

Invece, per avere maggiori informazioni su come capire il grado di maturazione dell'Avocado potete leggere la nostra guida su come capire quando un avocado è maturo.
Customer service
Siamo a disposizione per qualsiasi informazione o esigenza, dalla fase precedente all'acquisto fino al post vendita. Ci teniamo a garantire la migliore esperienza di acquisto. È possibile contattarci via email a info@orteat.com o su WhatsApp al 392.2012933
About the farmer
Goel
,
Group Goel Cooperative
Luca, Laura, Domenico, Giuseppe, Roberto and many other farmers that you already know, belong to this cooperative.
The Goel Cooperative was born to restore value and light to the beautiful territory of Calabria.
And it is exactly to preserve the territory that Goel decided to switch to orga ...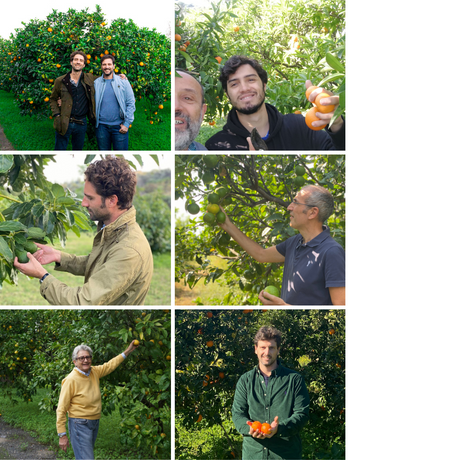 Cassetta Avocado Mix

Produced by
GOEL
Orteat follows the course of nature and respects it. We don't like to import products from other countries, and we don't like using artificial techniques to extend their seasonality. Each product grows and matures at a given time of the year. If you can't wait to eat cassetta avocado mix, the harvest will be in fine dicembre
Frequently Asked Questions
When will I receive this product?
Products are shipped early in the week to ensure freshness and quality. You can read the estimated delivery date for each product within its tab.
What if there are problems with my order?
You can contact us for any need related to your order, as well as any other information, via email at info@orteat.com or by phone (including on WhatsApp) at 392.2012933.
What happens if I'm not home?
We will notify you to indicate when the courier will deliver our products, but if however you should not be at home, you will be contacted to arrange a second delivery.
I ordered 2 products but only received 1
To ensure a short supply chain, products are shipped directly from our farmers. This means that if you have purchased from different producers you will receive different shipments.
Can I change my delivery address?
Certainly, you can do it from your personal area, where you will find a summary of your data including the delivery address. However, the change does not apply to shipments on delivery.
How can I track the shipment
In the email that we sent you upon confirmation of shipment you will find all the references necessary to easily track the shipment and understand when it will be delivered.

-->