Ciao!
From Italy with Love…and a lot of organic fruit! 🥑 🇮🇹
Orteat starts shipping organic products from its Italian farmers to some European countries.
Sorry if you find some Italian words or some mistakes, we are working on improving our International website.
In the meantime, we don't want you to lose the chance to try out our farmers' products!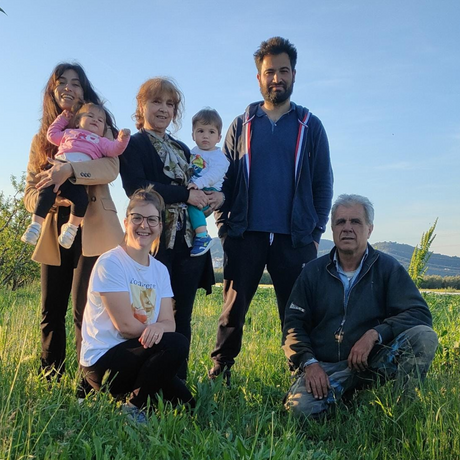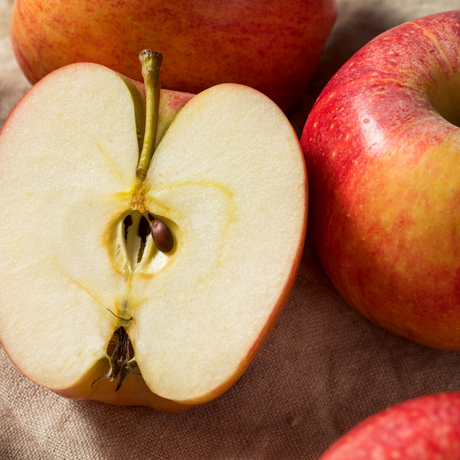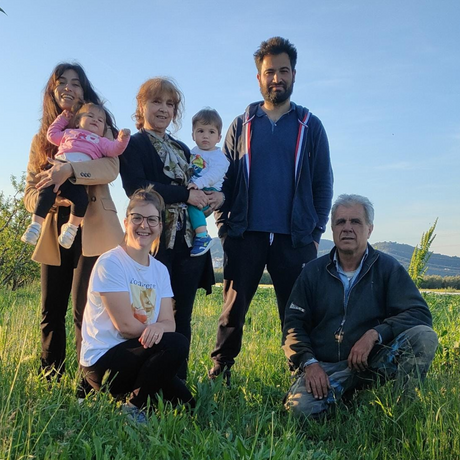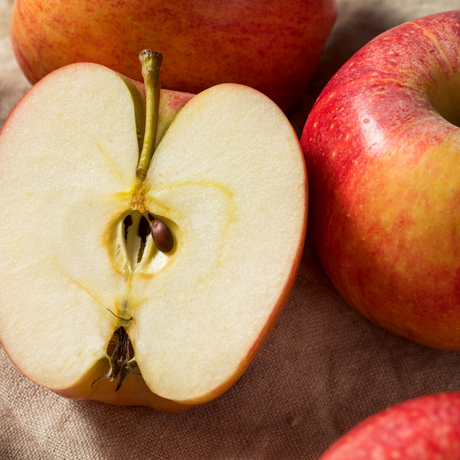 Shipping
The next deliveries will be made approximately between 4 e 6 Ottobre. . The shipping of our products is free (with the exception of some peripheral locations).
If you order from different manufacturers, you will receive separate deliveries.
Cassetta con Frutta e Verdura Bio

La Cassetta Mista di Orteat con Frutta e Ortaggi Bio
Unire il meglio dell'estate è difficile, ma noi ci abbiamo provato lo stesso!

Ecco a te una Cassetta che unisce tutte le eccellenze estive coltivate in Toscana dal nostro Agricoltore Pierpaolo: 

- Mele Gala Bio
- Meloni Gialli Bio 
- Pomodoro Datterino Bio
- Melanzane Striate Bio
- Zucchine Fiorentine Bio 

Il mix che desideravi da tempo è pronto per fare da protagonista alle tue tavole estive! 
Potrai scegliere la variante Media, da 3 kg, o quella Grande, da 7 kg, con diversi assortimenti!
Properties and nutritional values
Questi tre ortaggi oltre ad essere buonissimi hanno innumerevoli Proprietà Nutritive che fanno bene al nostro organismo!
Vediamone alcune:
Le Melanzane appartengono alla varietà Ovale, la classica Melanzana di colore viola dalla forma allungata.
Questi ortaggi sono ricche di acqua al 92,7% ed hanno anche un'ottima dose di carboidrati, fibre, proteine, sali minerali e vitamina C.
Le Zucchine, come le melanzane, contengono circa il 92% di acqua, hanno inoltre carboidrati, fibre, sali minerali e vitamina A e C.

.
Benefits
I Benefici di questi ortaggi vi sorprenderanno e saranno validi alleati per tutta la stagione estiva!

Le Melanzane e le Zucchine sono ipocaloriche, diuretiche e depurative. Inoltre sono anche ottimi antiossidanti. La buccia della Melanzana contiene principi benefici per il fegato, il pancreas, l'intestino e sistema cardiocircolatorio.
Mentre la Zucchina ha anche un alto contenuto di potassio e basso di sodio.



Conservation and use
Tutti gli Ortaggi della Cassetta Mista vengono raccolti dopo il tuo ordine ed inviati a casa tua. Si tratta quindi di ortaggi freschi e pronti per essere subito consumati, vi consigliamo un consumo veloce proprio per garantire le stesse caratteristiche organolettiche e lo stesso sapore genuino!

Se volete conservarli più a lungo potete riporre Zucchine, Melanzane in frigo.
Albicocche e Melone subito in frigo anche loro!
Idem per il pomodoro.

Una ricetta super per questa Cassetta?
Cous Cous o Insalata di verdura con riso o farro, un'accoppiata più che vincente!
Customer service
Siamo a disposizione per qualsiasi informazione o esigenza, dalla fase precedente all'acquisto fino al post vendita. Ci teniamo a garantire la massima tranquillità con il vostro ordine. È possibile contattarci via email a info@orteat.com o telefonicamente (anche su WhatstsApp) al 392.2012933.
General information
Periodo di raccolta: da maggio
Spedizione: 48 ore (72 ore per località periferiche o disagiate) a partire dall'avvenuta spedizione
Calibro: medio/piccolo

About the farmer
Pierpaolo
,
Azienda Agricola Pasquini
Un'altra storia che parla di terra, un'altra storia che parla di tradizione e di amore per il un mestiere dell'agricoltore.
A raccontarci questa storia oggi è Pierpaolo, la sua storia è una storia di famiglia che inizia la coltivazioni di terreni in Toscana già negli anni '40.

Più gli anni passano ...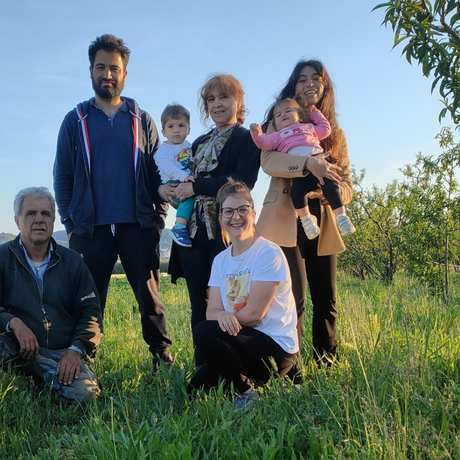 Cassetta con Frutta e Verdura Bio
Produced by
Pierpaolo
25,00 €
1 item- Media (1 kg Mele - 1 kg Melanzane - 750 gr Zucchine - 500 gr Pomodoro datterino)
Delivery from 4 e 6 Ottobre.
Frequently Asked Questions
When will I receive this product?
Products are shipped early in the week to ensure freshness and quality. You can read the estimated delivery date for each product within its tab.
What if there are problems with my order?
You can contact us for any need related to your order, as well as any other information, via email at info@orteat.com or by phone (including on WhatsApp) at 392.2012933.
What happens if I'm not home?
We will notify you to indicate when the courier will deliver our products, but if however you should not be at home, you will be contacted to arrange a second delivery.
I ordered 2 products but only received 1
To ensure a short supply chain, products are shipped directly from our farmers. This means that if you have purchased from different producers you will receive different shipments.
Can I change my delivery address?
Certainly, you can do it from your personal area, where you will find a summary of your data including the delivery address. However, the change does not apply to shipments on delivery.
How can I track the shipment
In the email that we sent you upon confirmation of shipment you will find all the references necessary to easily track the shipment and understand when it will be delivered.

-->