Ciao!
From Italy with Love…and a lot of organic fruit! 🥑 🇮🇹
Orteat starts shipping organic products from its Italian farmers to some European countries.
Sorry if you find some Italian words or some mistakes, we are working on improving our International website.
In the meantime, we don't want you to lose the chance to try out our farmers' products!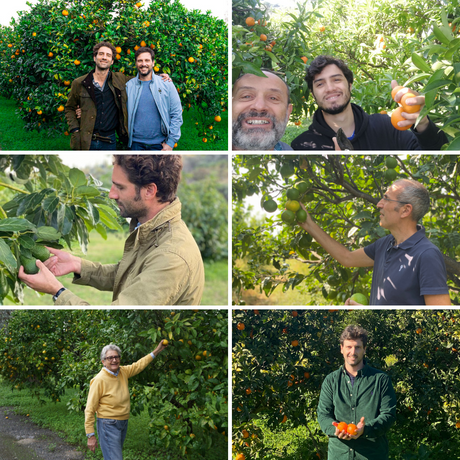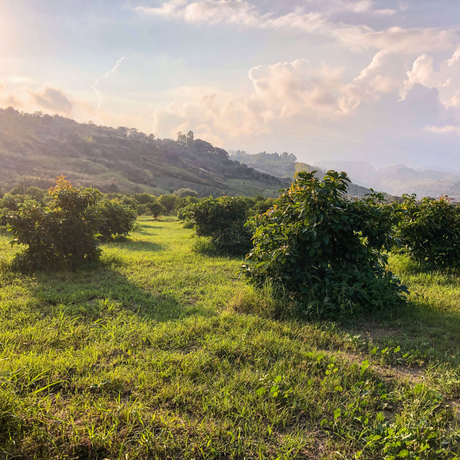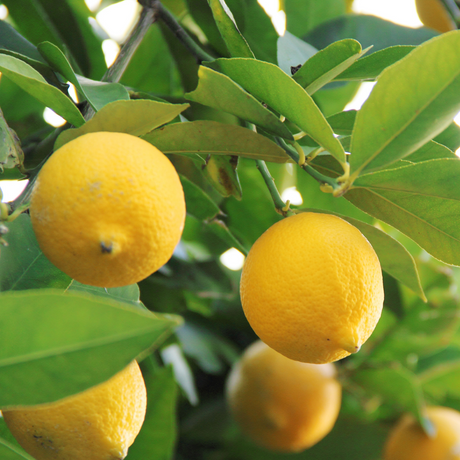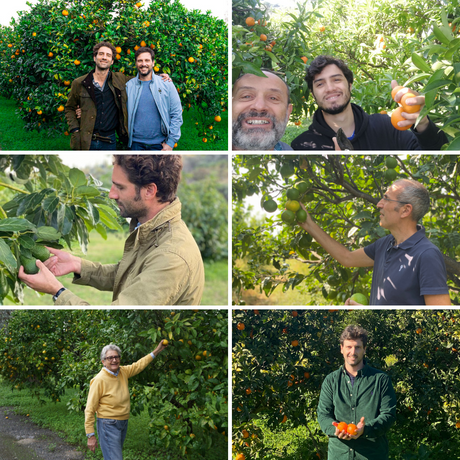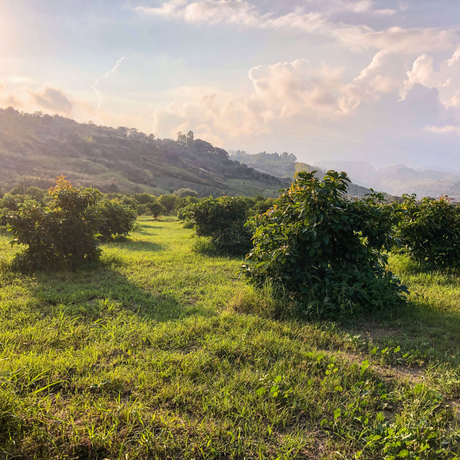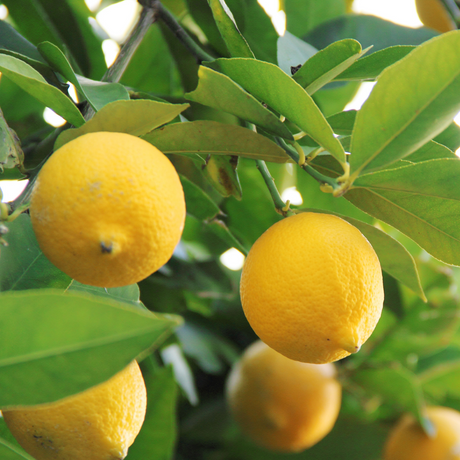 Cassetta Mista con Avocado e Limoni Bio

La Cassetta Mista con Avocado e Limone Bio di Orteat
Unire l'utile al dilettevole, un Limone che in cucina serve sempre e un Avocado che in cucina è sempre utile da avere.

Et voilà, la Cassetta Mista è fatta.
Biologici, Calabresi e...incredibilmente buoni. 

Dentro la Cassetta da 4 kg  troverete: 2 kg Avocado e 2 kg di Limoni Bio

Una combinazione utile e da avere in ogni cucina. 
Noi abbiamo già fatto il pieno e voi? 

Intanto ecco alcune importanti informazioni per i vostri Avocado e la loro conservazione: 

La Cassetta con Limoni e Avocado Biologici proviene dalla Calabria ed è coltivata e spedita dalla Cooperativa Sociale Goel.
Properties and nutritional values

Le super conosciute proprietà dei Limoni, come sappiamo vantano un'ampia dose di Vitamine in grado di aiutare il sistema immunitario e renderlo più forte. Contengono inoltre, antiossidanti e sali minerali.



Gli Avocado sono invece noti per la loro quantità di vitamine, vediamone alcune:
Vitamina A: molto utile per la vista;
Vitamina B1: antinevritica;
Vitamina B2: fondamentale nella crescita e per il benessere;
Vitamine D, E, K, H, PP.
Oltre alle vitamine contengono anche calcio e potassio, grassi vegetali e tantissime fibre!
Volete per caso scoprire di più sull'Avocado? Ecco l'articolo che fa per voi: Avocado Bacon: benefici e proprietà
Benefits
I Limoni aumentano le difese immunitarie, svolgono un'azione anti stress, prevengono i disturbi cardiovascolari, prevengono l'invecchiamento della pelle, donando una maggiore elasticità e tonicità e limitano l'assorbimento di zuccheri e grassi
E Questo solo per quanto riguarda gli Agrumi!

Per gli Avocado possiamo ben dire che sono validi tanto quanto gli agrumi, ed infatti possiedono innumerevoli benefici come:
- difendono il cuore e combattano il diabete grazie al ricco contenuto di calcio e potassio, con anche importanti quantità di fibre e grassi monoinsaturi.
- a riequilibrano il colesterolo, riducendo i tempi di permanenza di quest'ultimo nel sangue, grazie al contenuto di grassi vegetali.
- contrastano i radicali liberi e prevengono l'invecchiamento cellulare, grazie alle vitamine contenute.
- ottima quantità di fibre, che aiutano l'intestino, favoriscono la regolarità e il transito intestinale. Nonché aiutano il processo digestivo e la metabolizzazione.
Conservation and use
La nostra Cassetta Mista con Limoni e Avocado si adatta praticamente a tutto.
Con gli Agrumi possiamo fare dessert di ogni tipo, dalle torte ai muffin.
Con gli Avocado possiamo preparare insalate, avocado toast e tantissimo altro.

Suggerimenti? Ecco le nostre ricette:
Tre ricette facili e veloci per Mangiare l'Avocado
Cinque ricette su Come mangiare i Limoni
La raccolta a mano dei nostri agrumi biologici avviene rigorosamente dopo la ricezione dell'ordine, permette al cliente di ricevere un prodotto freschissimo e di alta qualità.
Per questo motivo gli agrumi possono durare fino ad un mese se conservati in un ambiente secco e fresco, come in veranda o sul balcone.
Mentre gli Avocado vanno conservati lontano dalla luce diretta del sole, in un luogo asciutto e fresco per circa 5 giorni prima di essere consumati, al fine di fare raggiungere il grado di maturazione ottimale.

Per saperne di più leggete: avocado quando è maturo; avocado come conservarlo
Customer service
Siamo a disposizione per qualsiasi informazione o esigenza, dalla fase precedente all'acquisto fino al post vendita. Ci teniamo a garantire la massima tranquillità con il vostro ordine. È possibile contattarci via email a info@orteat.com o telefonicamente (anche su WhatstsApp) al 392.2012933.
General information
Varietà: Limoni e Avocado Bacon.
Spedizione: 48 ore a partire dalla spedizione.
Calibro: medio/piccolo
About the farmer
Goel
,
Group Goel Cooperative
Luca, Laura, Domenico, Giuseppe, Roberto and many other farmers that you already know, belong to this cooperative.
The Goel Cooperative was born to restore value and light to the beautiful territory of Calabria.
And it is exactly to preserve the territory that Goel decided to switch to orga ...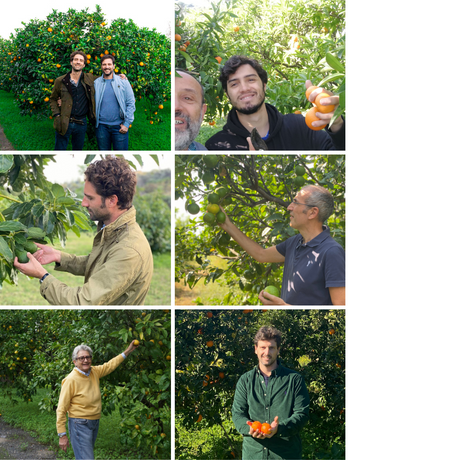 Cassetta Mista con Avocado e Limoni Bio

Produced by
GOEL
30,00 €
28,00 €
1 item- 4 kg (2kg avocado e 2kg limoni)
Orteat follows the course of nature and respects it. We don't like to import products from other countries, and we don't like using artificial techniques to extend their seasonality. Each product grows and matures at a given time of the year. If you can't wait to eat cassetta mista con avocado e limoni bio, the harvest will be in ottobre
Frequently Asked Questions
When will I receive this product?
Products are shipped early in the week to ensure freshness and quality. You can read the estimated delivery date for each product within its tab.
What if there are problems with my order?
You can contact us for any need related to your order, as well as any other information, via email at info@orteat.com or by phone (including on WhatsApp) at 392.2012933.
What happens if I'm not home?
We will notify you to indicate when the courier will deliver our products, but if however you should not be at home, you will be contacted to arrange a second delivery.
I ordered 2 products but only received 1
To ensure a short supply chain, products are shipped directly from our farmers. This means that if you have purchased from different producers you will receive different shipments.
Can I change my delivery address?
Certainly, you can do it from your personal area, where you will find a summary of your data including the delivery address. However, the change does not apply to shipments on delivery.
How can I track the shipment
In the email that we sent you upon confirmation of shipment you will find all the references necessary to easily track the shipment and understand when it will be delivered.

-->