Ciao!
From Italy with Love…and a lot of organic fruit! 🥑 🇮🇹
Orteat starts shipping organic products from its Italian farmers to some European countries.
Sorry if you find some Italian words or some mistakes, we are working on improving our International website.
In the meantime, we don't want you to lose the chance to try out our farmers' products!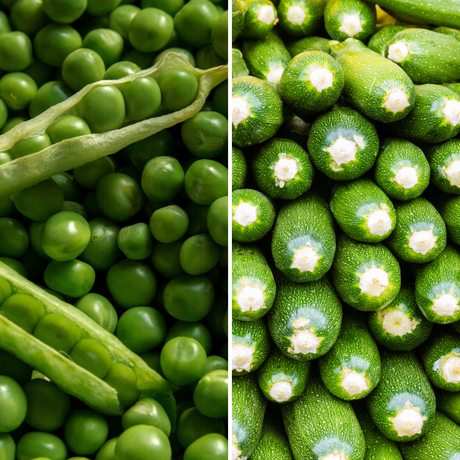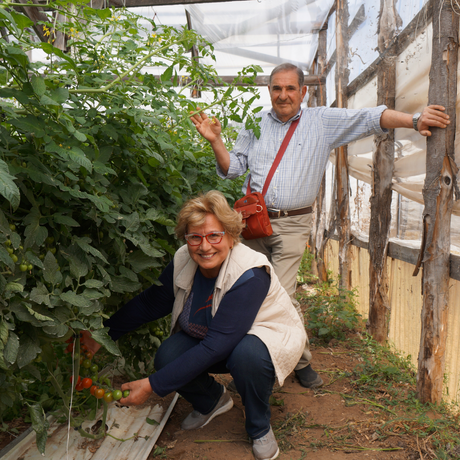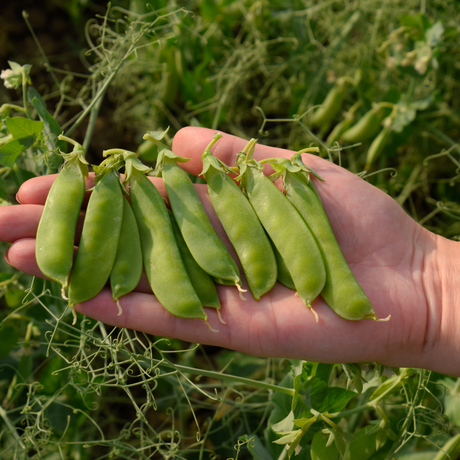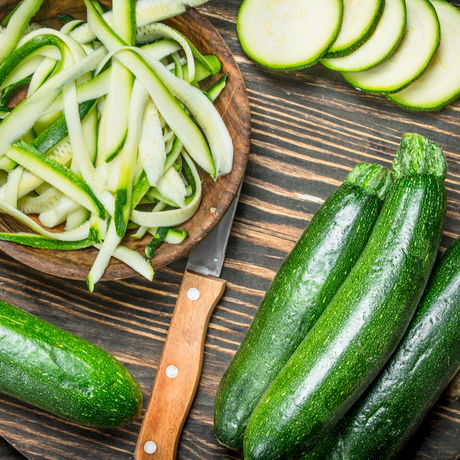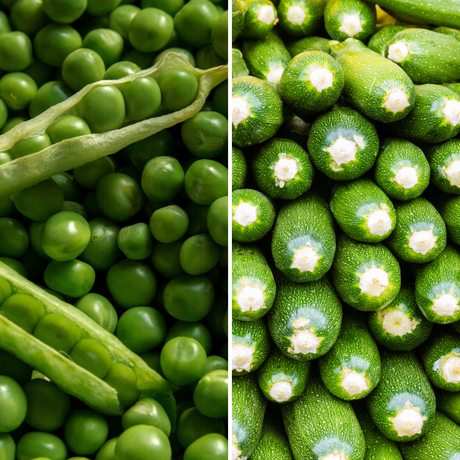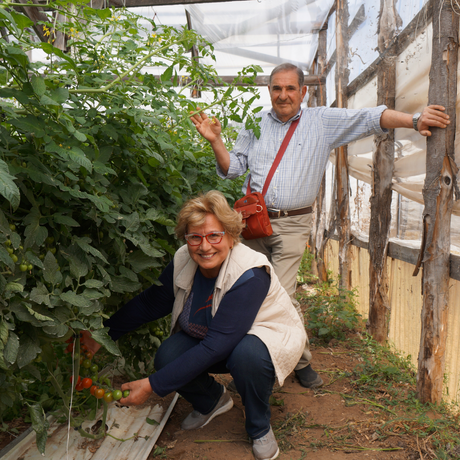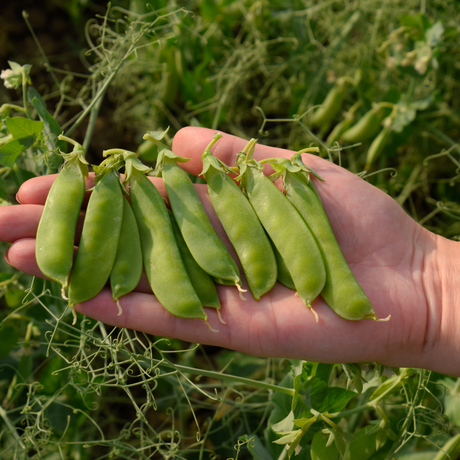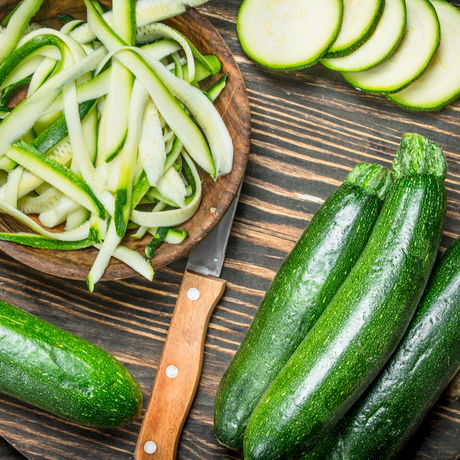 Cassetta Mista Piselli e Zucchine Bio

La Cassetta Mista con Piselli e Zucchine Bio
Le zucchine sono verdure croccanti e gustose, ricche di fibre, vitamine A e C. Sono incredibilmente versatili in cucina e possono essere utilizzate in molte preparazioni culinarie. Puoi tagliarle a rondelle o a dadini e cuocerle in padella con olio d'oliva e altre verdure per creare un delizioso sauté di verdure. Le zucchine grattugiate possono essere utilizzate per preparare frittate, o grigliate con un filo d'olio d'oliva, sale e pepe per una preparazione leggera e gustosa.

I piselli sono legumi dolci e saporiti, ricchi di proteine, fibre, vitamine e minerali. Sono estremamente versatili in cucina e possono essere utilizzati in diverse preparazioni. Puoi cuocerli e frullarli con formaggio, uova e spezie per preparare degli sformati di piselli deliziosi e nutrienti. Puoi aggiungerli a zuppe di verdure o minestre per arricchire il sapore e aumentare il contenuto di proteine vegetali e fibre. Possono essere mescolati con riso o aggiunti a insalate miste o insalate di legumi per un tocco di dolcezza e freschezza.

La Cassetta Mista di Zucchine e Piselli è prodotta con metodi biologici, senza l'uso di pesticidi o fertilizzanti chimici, garantendo un prodotto naturale e sano.

Properties and nutritional values
Zucchine fresche:
Calorie: 17 kcal, Carboidrati: 3,4 g, Proteine: 1,2 g, Grassi: 0,3 g, Fibre: 1,1 g, Vitamina A: 200 UI, Vitamina C: 17,9 mg, Potassio: 261 mg, Manganese: 0,138 mg
Piselli freschi:
Calorie: 81 kcal, Carboidrati: 14,5 g, Proteine: 5,4 g, Grassi: 0,4 g, Fibre: 5,1 g, Vitamina A: 765 UI, Vitamina C: 40 mg, Potassio: 244 mg, Ferro: 1,5 mg
I valori nutrizionali possono variare leggermente a seconda della varietà e della freschezza del prodotto. Le zucchine e i piselli sono entrambi ricchi di fibre, vitamine, minerali e antiossidanti, rendendoli ingredienti nutrienti e salutari per una dieta equilibrata.
Benefits
Le zucchine e i piselli freschi offrono una serie di benefici per la salute grazie ai loro valori nutrizionali e alle proprietà benefiche. Ecco alcuni dei principali benefici di zucchine e piselli freschi:


Apporto di nutrienti essenziali: Sia le zucchine che i piselli sono ricchi di vitamine, minerali e antiossidanti importanti per la salute.
Ricchezza di fibre: Sia le zucchine che i piselli freschi sono una buona fonte di fibre alimentari, che sono importanti per la digestione e la regolazione del transito intestinale.
Proprietà antiossidanti: Entrambi gli alimenti sono ricchi di antiossidanti, come vitamina C e carotenoidi, che possono aiutare a combattere lo stress ossidativo nel corpo.
Entrambi gli ingredienti sono molto versatili in cucina e possono essere utilizzati in molte ricette diverse.
In sintesi, aggiungere questi ingredienti alla propria dieta può contribuire a una alimentazione equilibrata e salutare!
Conservation and use
I nostri ortaggi vengono raccolti e spediti direttamente dagli Agricoltori di Orteat.
Si consiglia un consumo veloce per poterli assaporare al meglio della loro freschezza.
Qualora si volesse procedere con la conservazione, vi invitiamo a riporli in frigo nel cassetto apposito.
Customer service
Siamo a disposizione per qualsiasi informazione o esigenza, dalla fase precedente all'acquisto fino al post vendita. Ci teniamo a garantire la massima tranquillità con il vostro ordine. È possibile contattarci via email a info@orteat.com o telefonicamente (anche su WhatstsApp) al 392.2012933.
General information
Varietà: Fagiolini e Pomodori
Periodo di raccolta: da maggio
Spedizione: 48 ore (72 ore per località periferiche o disagiate) a partire dall'avvenuta spedizione
Calibro: medio/piccolo
Produttore:Giovanni e Maria Concetta
About the farmer
Giovanni e maria concetta
,
Orto Biologico Cucco
Semplicità, amore per la terra e tanta tantissima determinazione, sono questi gli ingredienti principali per una ricetta di successo.

La storia di Giovanni e Maria Concetta è una storia che nasce nel 1979, quando entrambi decidono di prendersi cura della terra e di iniziare a coltivare tutti gli ortaggi che ...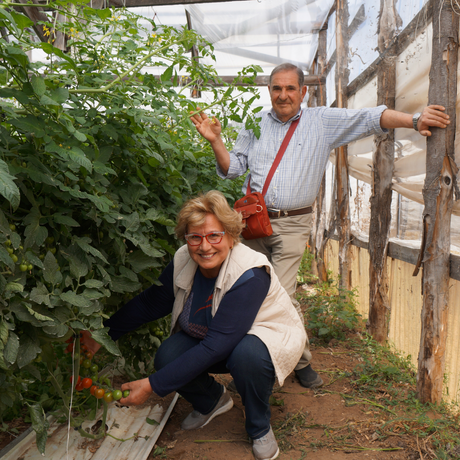 Cassetta Mista Piselli e Zucchine Bio

Produced by
Giovanni e Maria Concetta
22,00 €
1 item- 3 kg (1,5 zucchine, 1,5 piselli)
Orteat follows the course of nature and respects it. We don't like to import products from other countries, and we don't like using artificial techniques to extend their seasonality. Each product grows and matures at a given time of the year.
Frequently Asked Questions
When will I receive this product?
Products are shipped early in the week to ensure freshness and quality. You can read the estimated delivery date for each product within its tab.
What if there are problems with my order?
You can contact us for any need related to your order, as well as any other information, via email at info@orteat.com or by phone (including on WhatsApp) at 392.2012933.
What happens if I'm not home?
We will notify you to indicate when the courier will deliver our products, but if however you should not be at home, you will be contacted to arrange a second delivery.
I ordered 2 products but only received 1
To ensure a short supply chain, products are shipped directly from our farmers. This means that if you have purchased from different producers you will receive different shipments.
Can I change my delivery address?
Certainly, you can do it from your personal area, where you will find a summary of your data including the delivery address. However, the change does not apply to shipments on delivery.
How can I track the shipment
In the email that we sent you upon confirmation of shipment you will find all the references necessary to easily track the shipment and understand when it will be delivered.

-->