Ciao!
From Italy with Love…and a lot of organic fruit! 🥑 🇮🇹
Orteat starts shipping organic products from its Italian farmers to some European countries.
Sorry if you find some Italian words or some mistakes, we are working on improving our International website.
In the meantime, we don't want you to lose the chance to try out our farmers' products!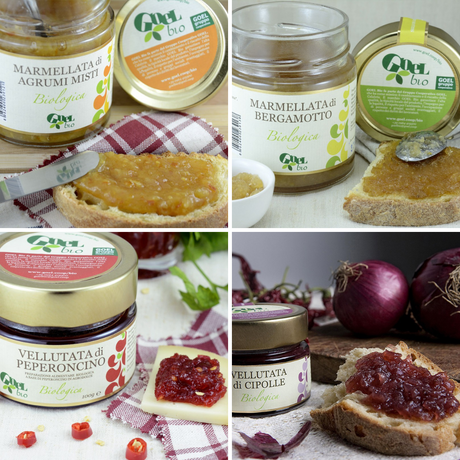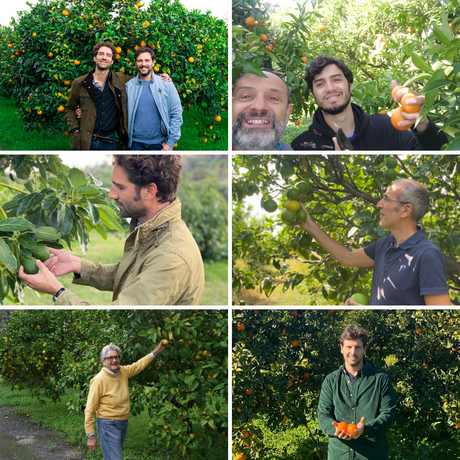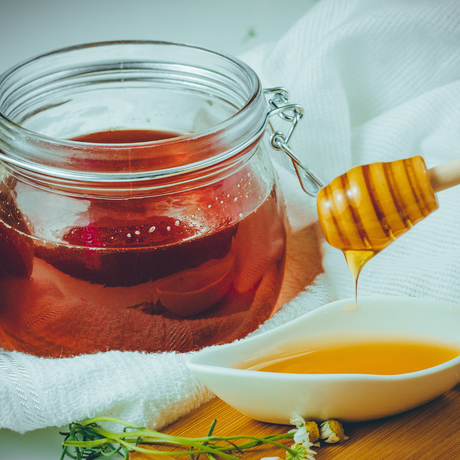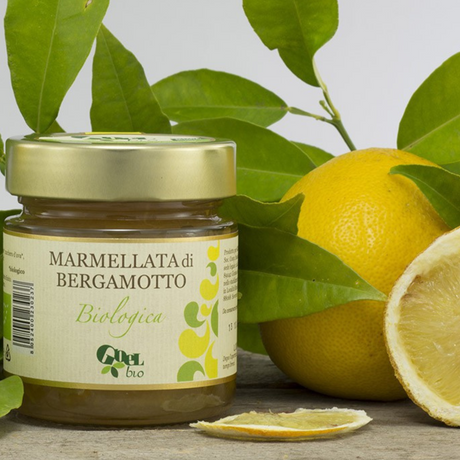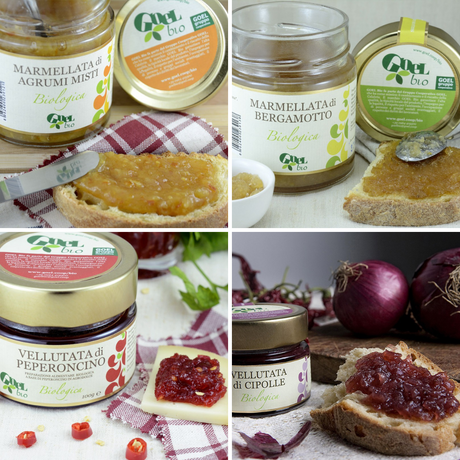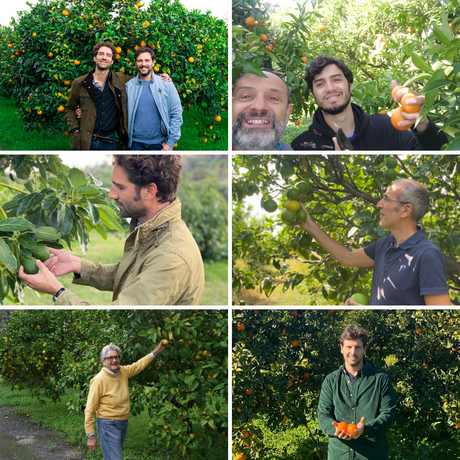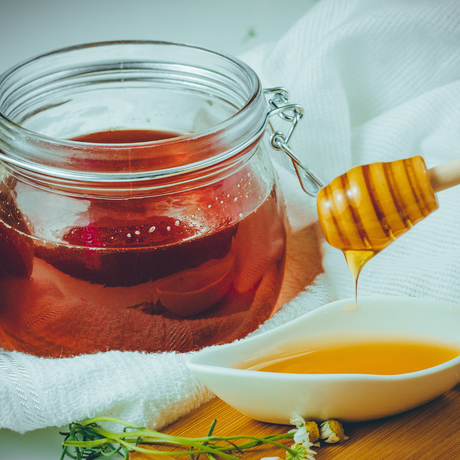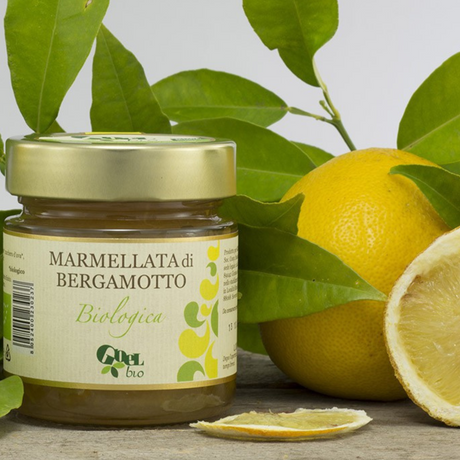 Crea la tua Cassetta di Confetture Bio

Crea la tua Cassetta di Confetture e Marmellate Bio
Spalma la bontà genuina delle Marmellate e Confetture Bio...ovunque!

Le hai già conosciute negli episodi precedenti in abbinamento alle Cassette di Natale, adesso finalmente potrai comporre la tua cassetta scegliendo le tue confetture preferite tra: 

- Marmellata Biologica di Clementine (280 gr)
- Marmellata Biologica di Agrumi Misti (280 gr)
- Marmellata Biologica di Limoni (280 gr)
- Marmellata Biologica di Bergamotto (280 gr)
- Vellutata Biologica di Cipolla Rossa (120 gr)
- Velluta Biologica di Peperoncino (120 gr) - sapore agrodolce
- Crema Biologica di Peperoncino (120 gr) - sapore salato

Tutte le confetture sono state realizzate con agrumi selezionati biologici, cotti in sottovuoto a bassa temperatura per mantenerne intatti sapori, profumi e principi nutritivi: le marmellate GOEL Bio hanno il 60% di frutta e nascono da una lavorazione artigianale, tramandata per generazioni.
Le composte sono il risultato della selezione dei frutti dell'agricoltura biologica, lavorati in modo artigianale e cotti sottovuoto a bassa temperatura per mantenerne intatti sapori, profumi e principi nutritivi. Assaggia i frutti della legalità! 

E allora che aspetti a personalizzare la tua cassetta?
Properties and nutritional values
Le super conosciute proprietà degli Agrumi, come sappiamo vantano un'ampia dose di Vitamine in grado di aiutare il sistema immunitario e renderlo più forte. Contengono inoltre, antiossidanti e sali minerali.
Volete sapere quante tipologie di Arance esistono e come si differenziano, allora date un'occhiate al nostro articolo Come Riconoscere le diverse varietà di Arance


La coltivazione Biologica della Cipolla fa sì che ogni proprietà organolettica di questo piccolo ortaggio rimanga invariata, dando maggiore valore al consumo del prodotto.

Scopriamone alcuni:
- ricca di acqua, con ben il 79% di acqua nella sua composizione.
- contiene Vitamina A e C, importanti per contrastare i radicali liberi
- contiene sali minerali come calcio, fosforo, potassio, ferro.
- contiene fibre, proteine, sali minerali, oli essenziali e flavonoidi, che aiutano il benessere del nostro intestino.

Benefits
Gli Agrumi
aumentano le difese immunitarie, svolgono un'azione anti stress, prevengono i disturbi cardiovascolari, prevengono l'invecchiamento della pelle, donando una maggiore elasticità e tonicità e limitano l'assorbimento di zuccheri e grassi
La Cipolla è un aiuto importante per ogni parte del nostro corpo.


Aiuta la diuresi: grazie alla presenza di acqua contenuta che regola il nostro sistema digerente.
Aiuta le difese immunitarie: grazie ai suoi principi antibiotici e fungicidi
Aiuta a combattere il colesterolo e contribuisce al controllo della pressione arteriosa.
Cura reumatismi, mal di testa, ascessi, verruche e piccoli malesseri quotidiani, dimostrandosi un valido aiuto anche per la vita di tutti i giorni.
Aiuta la Digestione ed ha poteri ricostituenti e disintossicanti.

Conservation and use
I conservati di Goel come Marmellate e Confetture sono realizzate con prodotti biologici coltivati nel pieno rispetto del territorio e delle sue risorse.
Suggeriamo pertanto di conservarli in luogo fresco e asciutto e in frigorifero dopo l'apertura.
Da consumarsi preferibilmente entro pochi giorni dall'apertura.
Customer service
Siamo a disposizione per qualsiasi informazione o esigenza, dalla fase precedente all'acquisto fino al post vendita. Ci teniamo a garantire la massima tranquillità con il vostro ordine. È possibile contattarci via email a info@orteat.com o telefonicamente (anche su WhatstsApp) al 392.2012933.
General information
Produttore: GOEL
Prodotti: Marmellate e confetture Biologiche


About the farmer
Goel
,
Group Goel Cooperative
Luca, Laura, Domenico, Giuseppe, Roberto and many other farmers that you already know, belong to this cooperative.
The Goel Cooperative was born to restore value and light to the beautiful territory of Calabria.
And it is exactly to preserve the territory that Goel decided to switch to orga ...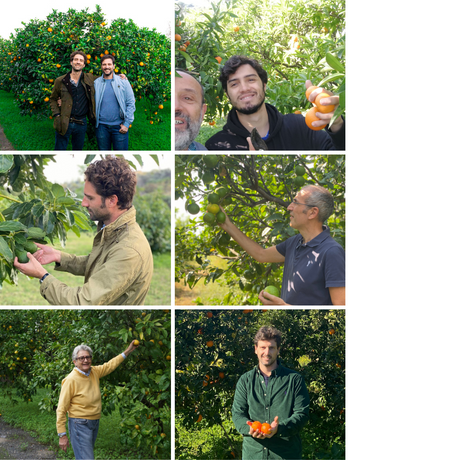 Crea la tua Cassetta di Confetture Bio

Produced by
GOEL
28,00 €
1 item- 4 Confetture
Orteat follows the course of nature and respects it. We don't like to import products from other countries, and we don't like using artificial techniques to extend their seasonality. Each product grows and matures at a given time of the year.
Frequently Asked Questions
When will I receive this product?
Products are shipped early in the week to ensure freshness and quality. You can read the estimated delivery date for each product within its tab.
What if there are problems with my order?
You can contact us for any need related to your order, as well as any other information, via email at info@orteat.com or by phone (including on WhatsApp) at 392.2012933.
What happens if I'm not home?
We will notify you to indicate when the courier will deliver our products, but if however you should not be at home, you will be contacted to arrange a second delivery.
I ordered 2 products but only received 1
To ensure a short supply chain, products are shipped directly from our farmers. This means that if you have purchased from different producers you will receive different shipments.
Can I change my delivery address?
Certainly, you can do it from your personal area, where you will find a summary of your data including the delivery address. However, the change does not apply to shipments on delivery.
How can I track the shipment
In the email that we sent you upon confirmation of shipment you will find all the references necessary to easily track the shipment and understand when it will be delivered.

-->