Ciao!
From Italy with Love…and a lot of organic fruit! 🥑 🇮🇹
Orteat starts shipping organic products from its Italian farmers to some European countries.
Sorry if you find some Italian words or some mistakes, we are working on improving our International website.
In the meantime, we don't want you to lose the chance to try out our farmers' products!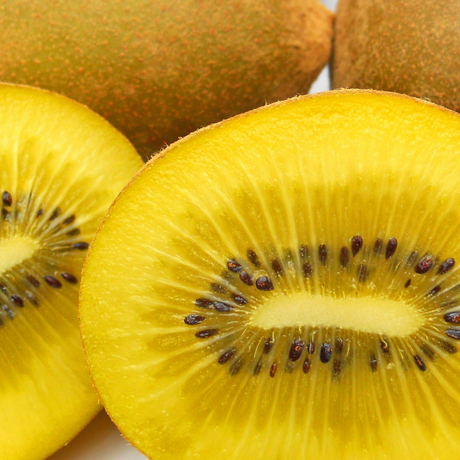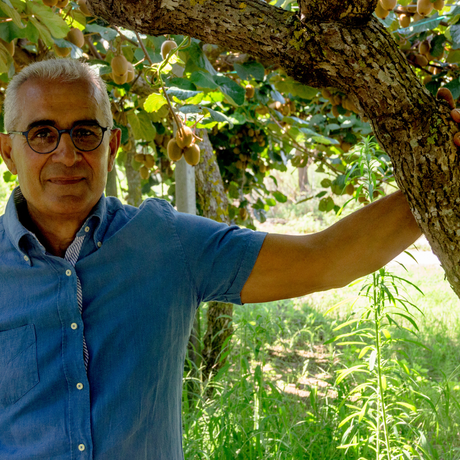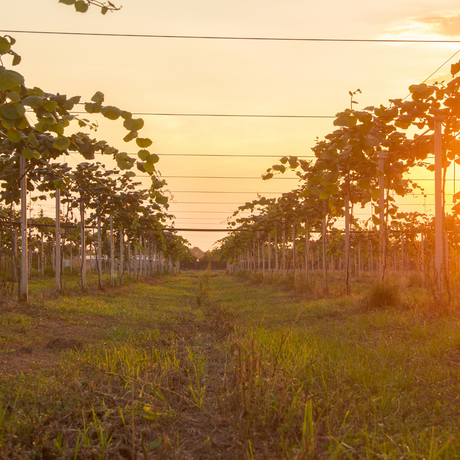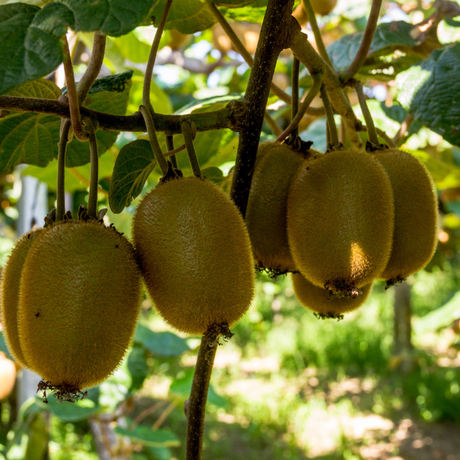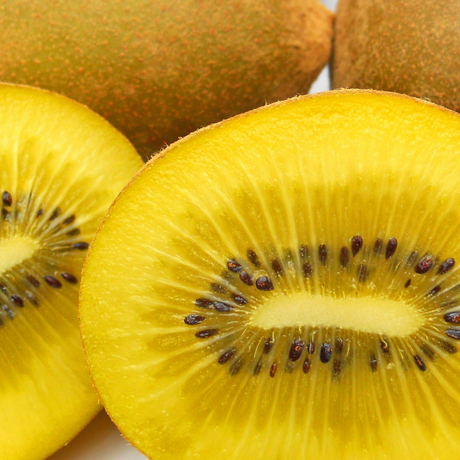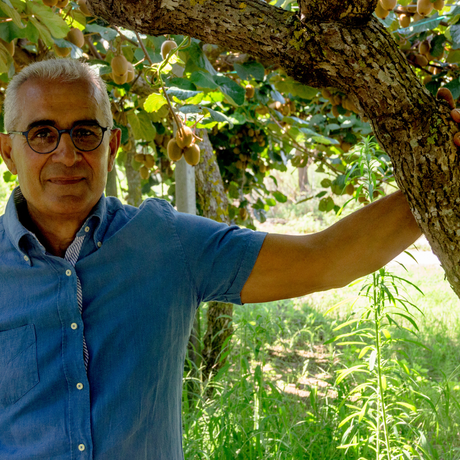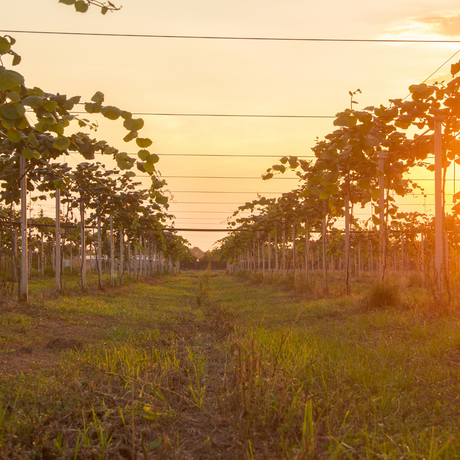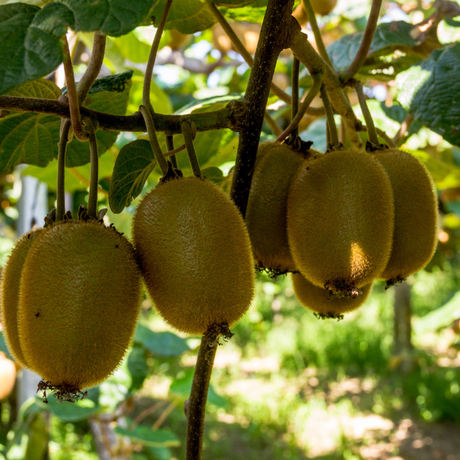 Organic Kiwifruit

Orteat's Organic Kiwi
The exotic fruit that will amaze you for its refreshing and tasty flavor: the Kiwi is becoming more and more popular for daily breaks.
Despite being highly appreciated for its flavor, it also has countless health benefits.
The Italian Organic Kiwis that you can find on our website, are grown by Marisa and Matteo in Romagna, an area completely surrounded by nature, where they apply the principles of organic agriculture in which no chemicals for the acceleration or for the slowing down of the ripening and harvest processes are added.
With our farmers, we work on a daily basis to enhance the freshness of our hand picked fruit and to deliver them at your doorstep as soon as possible.
Properties and nutritional values
What are the Properties of the Italian Organic Kiwis? Full of nutritional properties, they may be considered as healthy as citrus fruit and apples! Let's discover their main nutritional properties: - Vitamin C,E,K contents - They contain folate, potassium, calcium and magnesium - They are rich in chlorophyll, lutein, zeaxanthin and b-carotene - They are powerful antioxidants thank to their high contents of secondary metabolites, such as caffeic acid …and the above mentioned are just some of the nutritional properties of Kiwis. Thy are a real panacea for your health! Do you want to get more insights about the nutritional values of our Italian Organic Kiwis? Then read the article on our Blog: Kiwis, Properties and Benefits
Benefits
What are the Benefits of our Italian Organic Kiwis? As you can imagine, our kiwis have as many benefits as nutritional properties. Let's see together some of them: - Powerful antioxidants: they help iron absorption. Moreover, due to their serotonin content they are very useful for insomnia - Thanks to their vitamin content, they strengthen the immune system by facilitating the development of antibodies - Due to the presence of actinidin, they help digestion by strongly promoting intestinal regularity - For their potassium and Vitamin k contents, they may help the cardiovascular system by lowering blood pressure and reducing the risk of blood clots Have you ever heard that Kiwis are very good for pregnant women? You might find more information on this article: Kiwi, benefits, pregnancy and diet
Conservation and use
How to Eat and Use our Italian Organic Kiwis: Quick and Easy Recipes The most common way of eating kiwis is by using a teaspoon to get and enjoy the full freshness of the pulp. Additionally, kiwis can be used for many sweet and salty recipes. They can be used to make different desserts such as cakes, muffins and jams. Are you interested in discovering new recipes? You can then read our article: Three Recipes with Kiwi How to Store and Preserve our Italian Organic Kiwis 1. Kiwis tend to ripen after being harvested and thus, if stored in cool, dry and dark places they can last for several weeks. If kept at room temperature, they ripen in about a week, whereas if kept in a paper bag together with other fruit they ripen faster. 2. If you want to slow down their ripening process, we recommend you store them in a cool and dry place, by avoiding sunlight and humidity. If you want to preserve them for longer periods, we suggest you store them in the refrigerator. 3. In order to fasten their ripening process, you should keep them in a paper bag together with other fruit (apples, pears or bananas) 4. You can understand if a kiwi is ready to eat: its texture must be soft but not mushy
Customer service
Customer Service We are always available for any further information you may need. Do not hesitate to contact us if you want to learn more about us, from the pre-sale to the after-sale phase. We aim at guaranteeing you the best purchasing experience. Contact us via email at info@orteat.com or via WhatsApp at +39 392 201 2933.
General information
General information Variety: Hayward Organic Kiwi Harvesting period: starts in November Size: small/medium Farmers: Marisa and Matteo
About the farmer
Alberto
,
Cooperativa Agricola Alleanza Bio 
Alberto è il rappresentante di Alleanza Bio, cooperativa di agricoltori, nata proprio con l'intento di valorizzare i prodotti della terra. 
Nato e cresciuto in Calabria, Alberto conosce bene l'agricoltura e la sua regione, viene da ...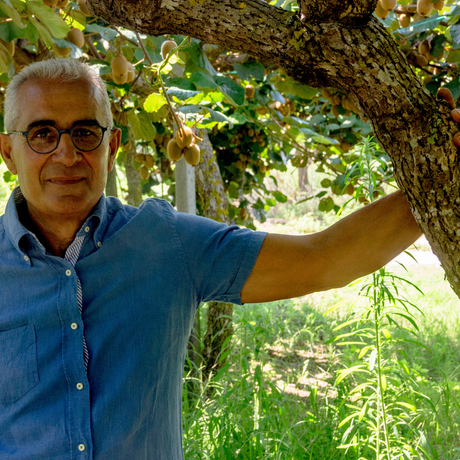 Organic Kiwifruit

Produced by
Alberto
Orteat follows the course of nature and respects it. We don't like to import products from other countries, and we don't like using artificial techniques to extend their seasonality. Each product grows and matures at a given time of the year. If you can't wait to eat organic kiwifruit, the harvest will be in available from october
Frequently Asked Questions
When will I receive this product?
Products are shipped early in the week to ensure freshness and quality. You can read the estimated delivery date for each product within its tab.
What if there are problems with my order?
You can contact us for any need related to your order, as well as any other information, via email at info@orteat.com or by phone (including on WhatsApp) at 392.2012933.
What happens if I'm not home?
We will notify you to indicate when the courier will deliver our products, but if however you should not be at home, you will be contacted to arrange a second delivery.
I ordered 2 products but only received 1
To ensure a short supply chain, products are shipped directly from our farmers. This means that if you have purchased from different producers you will receive different shipments.
Can I change my delivery address?
Certainly, you can do it from your personal area, where you will find a summary of your data including the delivery address. However, the change does not apply to shipments on delivery.
How can I track the shipment
In the email that we sent you upon confirmation of shipment you will find all the references necessary to easily track the shipment and understand when it will be delivered.

-->