Ciao!
From Italy with Love…and a lot of organic fruit! 🥑 🇮🇹
Orteat starts shipping organic products from its Italian farmers to some European countries.
Sorry if you find some Italian words or some mistakes, we are working on improving our International website.
In the meantime, we don't want you to lose the chance to try out our farmers' products!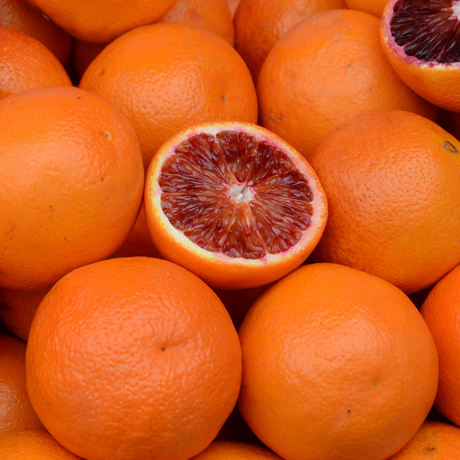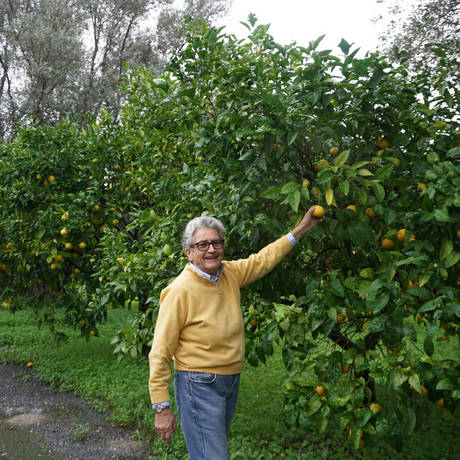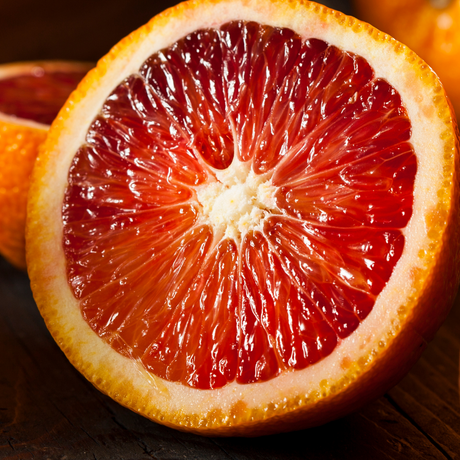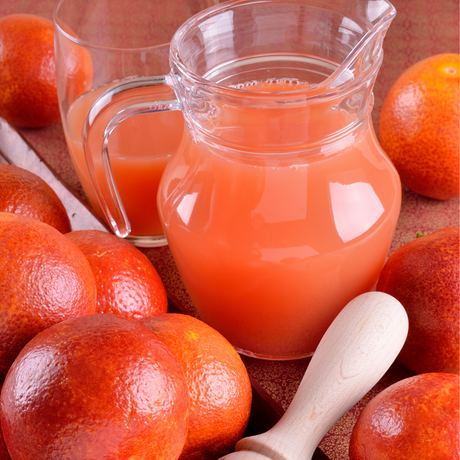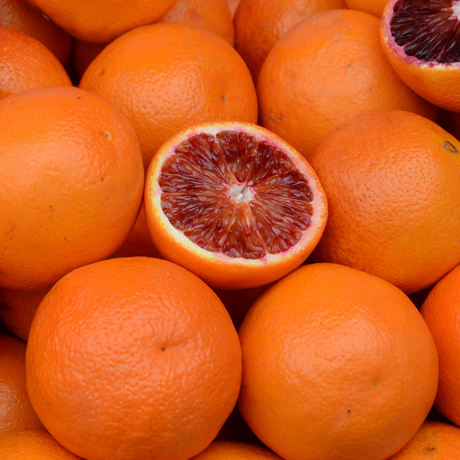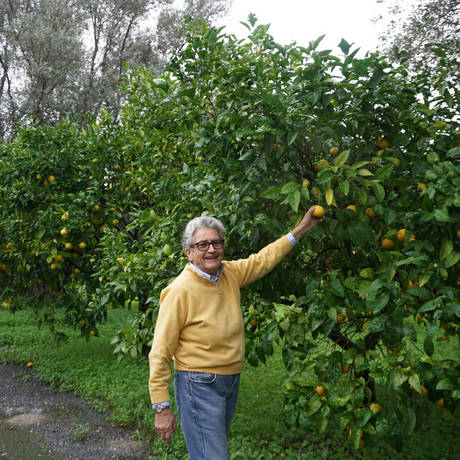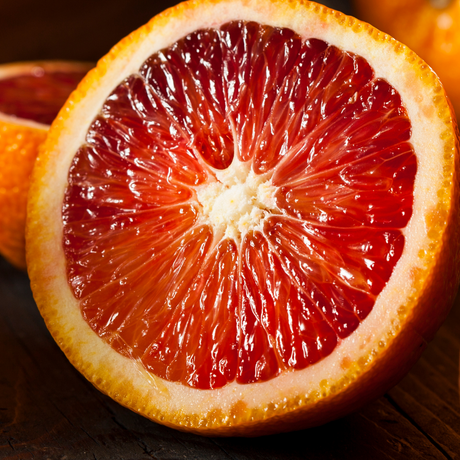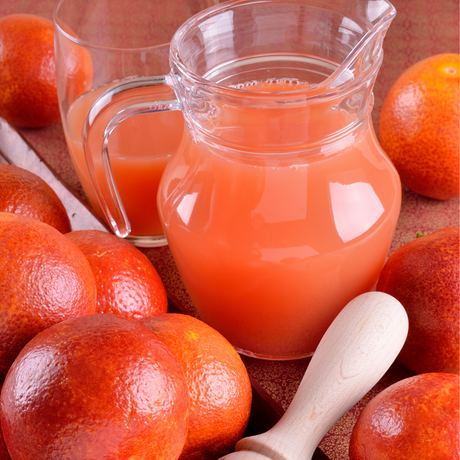 Organic Moro Oranges

Orteat's Organic Moro Oranges


Moro Oranges are an orange variety characterized by a red pigmented pulp, ideal for making fresh juices but also to be eaten in slices.
They are characterized by a very intense, strong and sour taste if we compare them to other varieties.
The Moro Organic Italian Oranges for sale online on Orteat are grown in open fields following the methods of organic agriculture, without the use of any chemical fertilizers.
Our oranges are not treated even during post-harvesting operations, so it is possible to use their peel in the kitchen. Due to their genuineness, which is given by the absence of any treatments, they can present some defects on their peel which do not compromise their organoleptic and nutritional qualities.
Properties and nutritional values
These typical oranges have an intense taste and a red pulp.
Freshly squeezed oranges are an excellent source of vitamins, especially A and C: to satisfy our daily requirement of vitamin C, it is sufficient to consume two of them per day.
This fruit also contains a high percentage of bioflanoids, which, together with vitamin C, can rebuild the collagen of the connective tissues and to strengthen the walls of blood vessels.


Benefits
All types of oranges are characterized by a low caloric intake (about 34 Kcal per 100 grams) and by many useful properties for the proper functioning of our body, thanks to the high presence of vitamins, mineral salts and nutritional properties.
Here are some of them:
Antioxidant power: oranges may improve cognitive functions and brain functions, also fighting free radicals
Vitamin C: present in oranges, it strengthens the immune system against viruses and bacteria and helps iron absorption in the intestine.
The essential oil produced by pressing the leaves and the peels, it is rich in antioxidants, including hesperidin, a molecule that has draining effects
Prevention of cardiovascular diseases: a correct consumption of oranges improves bowel functions and contrasts stress
Conservation and use
Perfect for juicing, Moro Oranges have an intense taste and are the ideal protagonists for your juices.
Use them also as a base for your recipes, from sweet to savory ones.
And if you love strong and decisive tastes, simply enjoy them sliced.


Our Moro oranges do not undergo any kind of treatments during any production stage. Thanks to their freshness, these fruits will last several weeks after been harvested, if stored in a dry and cool environment such as the terrace or a balcony.
Customer service
We are available for any information or need about our organic oranges, from the pre-purchase phase to the post-sale one. We really care about ensuring maximum peace of mind with your order. You can contact us by email at info@orteat.com or by phone (also on WhatsApp) at +39 392.2012933.

General information
Varietà: Arance Moro
Periodo di raccolta: da gennaio

About the farmer
Farmer goel
,
Group Goel Cooperative 
Luca, Laura, Domenico, Giuseppe, Roberto and many other farmers that you already know, belong to this cooperative. 
The Goel Cooperative was born to restore value and light to the beautiful territory of Calabria.
<
...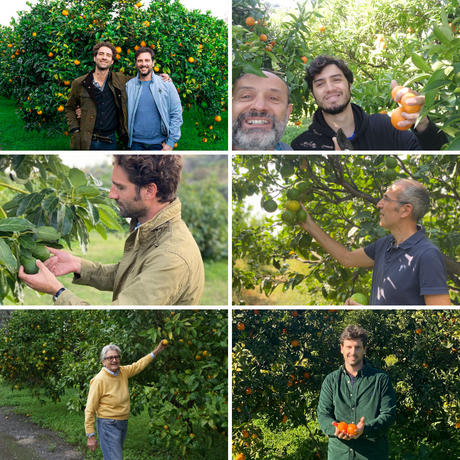 Organic Moro Oranges

Produced by
Farmer Goel
Orteat follows the course of nature and respects it. We don't like to import products from other countries, and we don't like using artificial techniques to extend their seasonality. Each product grows and matures at a given time of the year. If you can't wait to eat organic moro oranges, the harvest will be in available from february
Frequently Asked Questions
When will I receive this product?
Products are shipped early in the week to ensure freshness and quality. You can read the estimated delivery date for each product within its tab.
What if there are problems with my order?
You can contact us for any need related to your order, as well as any other information, via email at info@orteat.com or by phone (including on WhatsApp) at 392.2012933.
What happens if I'm not home?
We will notify you to indicate when the courier will deliver our products, but if however you should not be at home, you will be contacted to arrange a second delivery.
I ordered 2 products but only received 1
To ensure a short supply chain, products are shipped directly from our farmers. This means that if you have purchased from different producers you will receive different shipments.
Can I change my delivery address?
Certainly, you can do it from your personal area, where you will find a summary of your data including the delivery address. However, the change does not apply to shipments on delivery.
How can I track the shipment
In the email that we sent you upon confirmation of shipment you will find all the references necessary to easily track the shipment and understand when it will be delivered.

-->