Ciao!
From Italy with Love…and a lot of organic fruit! 🥑 🇮🇹
Orteat starts shipping organic products from its Italian farmers to some European countries.
Sorry if you find some Italian words or some mistakes, we are working on improving our International website.
In the meantime, we don't want you to lose the chance to try out our farmers' products!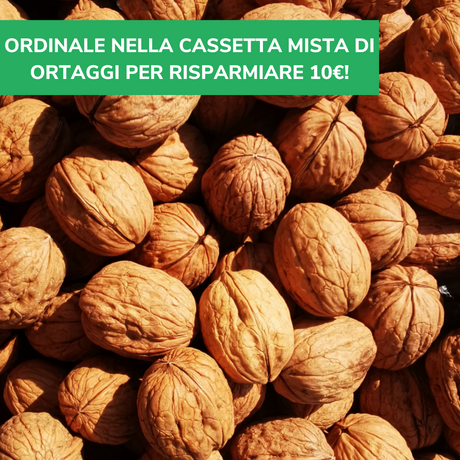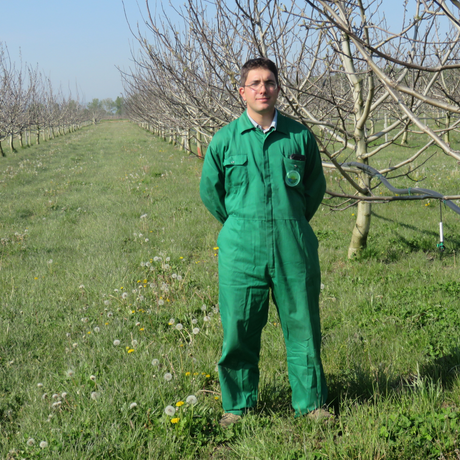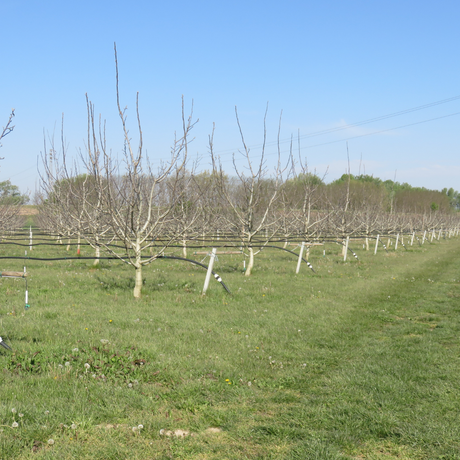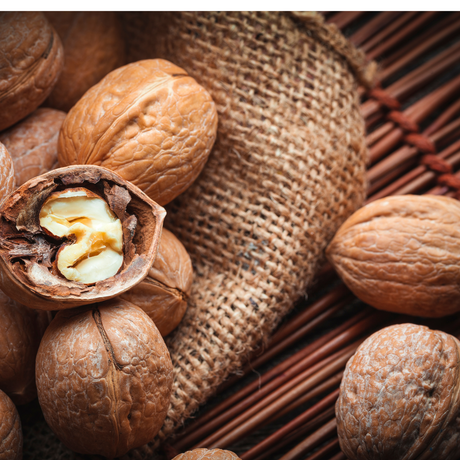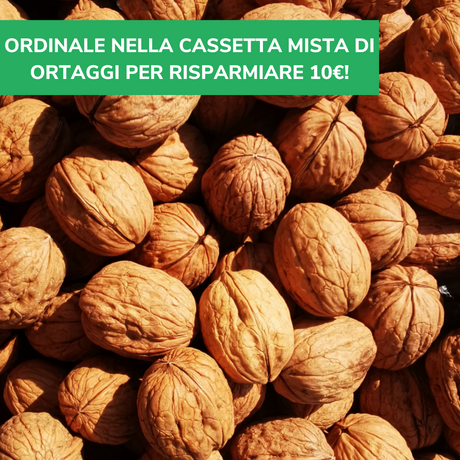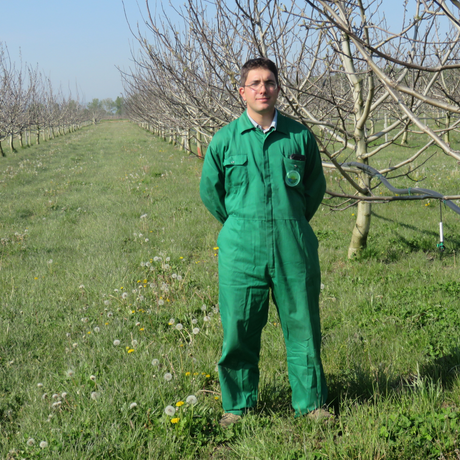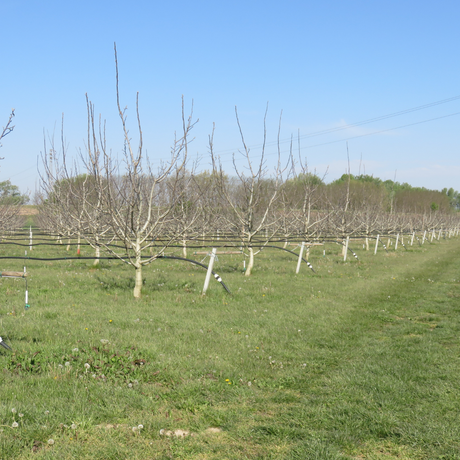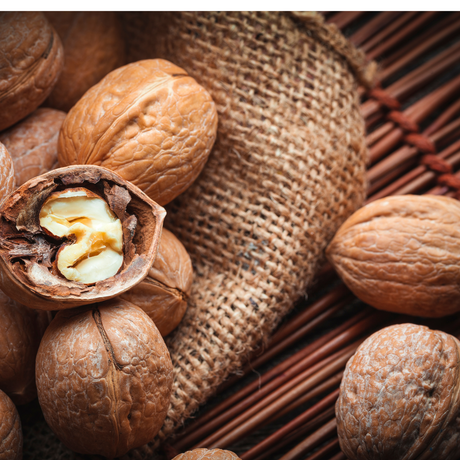 Noci Biologiche

Le Noci Biologiche di Orteat 
Sapore dolce e delicato, le Noci Biologiche della varietà Chandler sono tra la varietà più conosciuta e famosa, caratterizzate da un piacevole sapore e da guscio molto facile da togliere. 
Il sapore è sempre buonissimo e il metodo di coltivazione è sempre biologico.

Questa tipica varietà di Noci Biologiche viene coltivata in Emilia Romagna, vicino Ravenna, da grandi ed incontaminati territori che prevedono la produzione ex novo. Una coltivazione lunga e attenta, che per prima produzione può richiedere anche 4 anni. 

La frutta secca si presta ad ogni tipo di preparazione, può essere gustata da sola durante le pause giornaliere oppure può essere la base o il tocco finale di ogni preparazione.


Le Noci Biologiche Italiane in vendita Online su Orteat provengono dall'Emilia Romagna, precisamente a Ravenna, sono coltivate con metodo biologico e sostenibile, senza nessun tipo di sostanza chimica che possa intaccare la maturazione del frutto. Vengono coltivate dall'azienda agricola biologica del nostro agricoltore Luca Colombarini. 


Properties and nutritional values
Le Noci Biologiche hanno dei valori nutrizionali importantissimi per il nostro organismo e per la nostra salute.
Sapete ad esempio che nelle noci è presente una buona quantità di melatonina, sostanza che aiuta a regolare i cicli di sonno?

Scopriamo tutti gli altri valori nutrizionali:

- ricche di proteine,
- alto contenuto lipidico pari all'88%
-ricca di sali minerali, fosforo, potassio e magnesio
- ricche di omega 3
Benefits
I Benefici delle Noci Biologiche sono conosciuti in tutto il mondo, questa particolare varietà di frutta secca sembra infatti essere il miglior alleato del cuore, grazie alle sue proprietà nutritive.
Ma non solo il cuore, avete mai notato la loro caratteristica forma? Sì, ricordano proprio quella di un cervello, ed infatti sono innumerevoli i benefici che apportano proprio al cervello!

Vediamo tutti i benefici delle Noci:

- Riduce il rischio di malattie cardiovascolari, diabete e ipertensione.
- Energizzanti, grazie alla buona dose di vitamine e potassio.
- Per via dei grassi buoni contenuti, abbassano il livello di colesterolo cattivo nel sangue
- Aiutano il sistema nervoso, grazie all'alta quantità di sali minerali e omega 3
Conservation and use
Sapete che dopo le mandorle, le noci sono il tipo di frutta secca più popolare al mondo?
Pare proprio che questa varietà di frutta conquisti tutte le tavole. Ed infatti gli usi in cucina sono tantissimi.
Dal dolce al salato, fino al consumo come snack per spezzare le giornate.

Alcune delle ricette più gustose riguardano la preparazione di salse e condimenti, provate infatti a preparare il pesto di noci, unendo insieme alla ricotta e vedrete che bontà!

Ma non solo salato, le noci sono ideali anche nella preparazione di dolci e dessert, come torte, muffin e molto altro ancora.
Un tocco magico da aggiungere alla vostra cucina!


Le Noci possono durare a lungo se conservate in un luogo fresco e asciutto.
Questa tipologia di frutta può durare per giorni o settimane, permettendo una lunga conservazione.
Customer service
Siamo a disposizione per qualsiasi informazione o esigenza, dalla fase precedente all'acquisto fino al post vendita. Ci teniamo a garantire la migliore esperienza di acquisto. È possibile contattarci via email a info@orteat.com o su WhatsApp al 392.2012933
General information
Varietà: Noci Chandler Biologiche
Spedizione: 48/72 ore a partire dalla spedizione a seconda della località
Calibro: medio
Produttore: Azienda Agricola Luca Colombarini
About the farmer
Luca colombarini
,
Azienda Agricola di Luca Colombarini
La storia di Luca e della sua azienda agricola nasce in Emilia Romagna, tra le campagne di Ravenna e di Ferrara. La sua azienda agricola biologica fa parte di un piccolo consorzio che condivide i valori della sostenibilità, del rispetto e della salvaguardia dell'ambiente.

L'azienda di Luca è ...
Noci Biologiche

Produced by
Luca Colombarini
23,00 €
1 item- 1 kg Intere
Orteat follows the course of nature and respects it. We don't like to import products from other countries, and we don't like using artificial techniques to extend their seasonality. Each product grows and matures at a given time of the year.
Frequently Asked Questions
When will I receive this product?
Products are shipped early in the week to ensure freshness and quality. You can read the estimated delivery date for each product within its tab.
What if there are problems with my order?
You can contact us for any need related to your order, as well as any other information, via email at info@orteat.com or by phone (including on WhatsApp) at 392.2012933.
What happens if I'm not home?
We will notify you to indicate when the courier will deliver our products, but if however you should not be at home, you will be contacted to arrange a second delivery.
I ordered 2 products but only received 1
To ensure a short supply chain, products are shipped directly from our farmers. This means that if you have purchased from different producers you will receive different shipments.
Can I change my delivery address?
Certainly, you can do it from your personal area, where you will find a summary of your data including the delivery address. However, the change does not apply to shipments on delivery.
How can I track the shipment
In the email that we sent you upon confirmation of shipment you will find all the references necessary to easily track the shipment and understand when it will be delivered.
What else you may like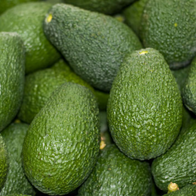 Organic Hass Avocado
24,00€
See product
Mixed Basket with Organic Citrus Fruit and Avocado
29,00€
See product
Create your own Organic Vegetables Box
25,00€
See product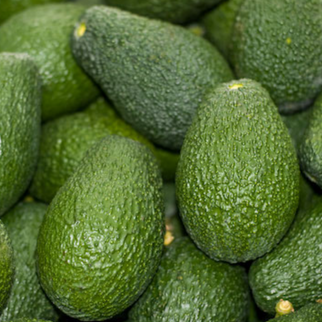 Organic Hass Avocado
24,00€
See product
Mixed Basket with Organic Citrus Fruit and Avocado
29,00€
See product
Create your own Organic Vegetables Box
25,00€

See product

-->