Ciao!
From Italy with Love…and a lot of organic fruit! 🥑 🇮🇹
Orteat starts shipping organic products from its Italian farmers to some European countries.
Sorry if you find some Italian words or some mistakes, we are working on improving our International website.
In the meantime, we don't want you to lose the chance to try out our farmers' products!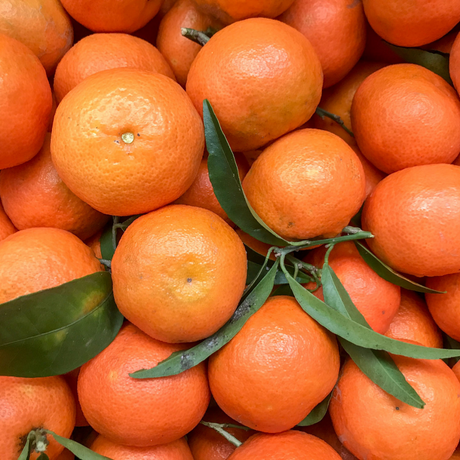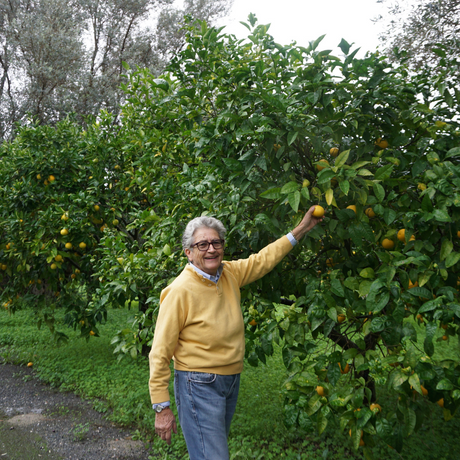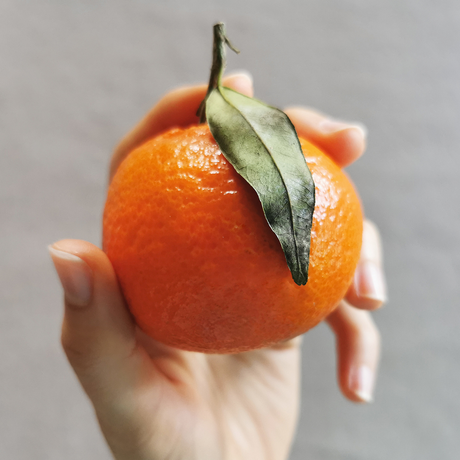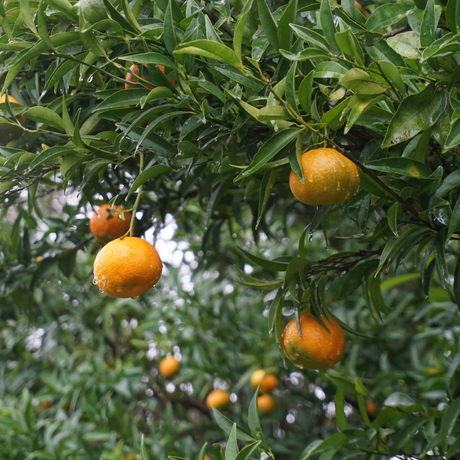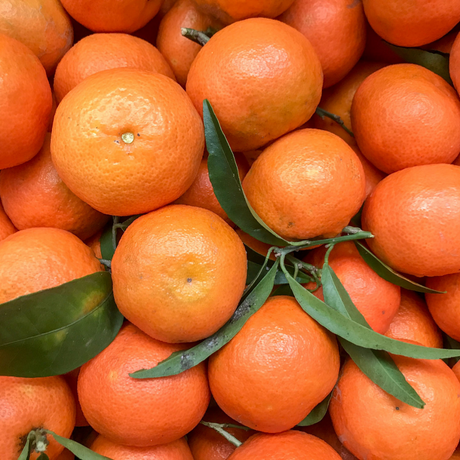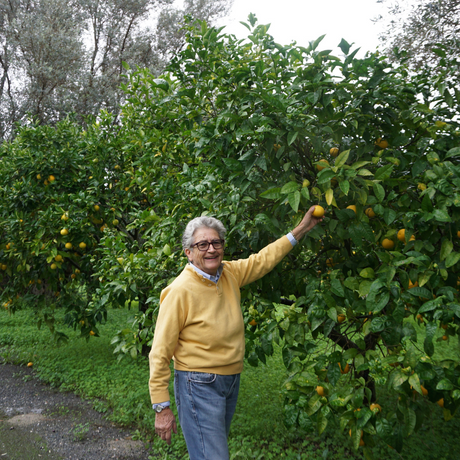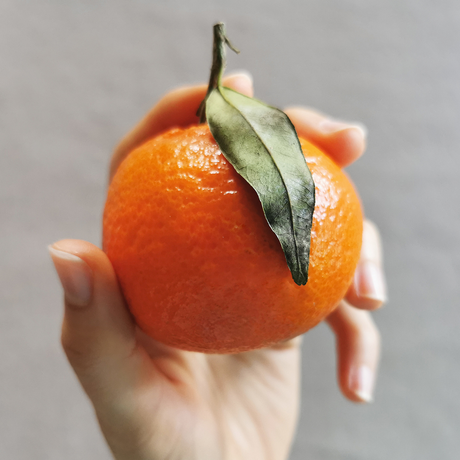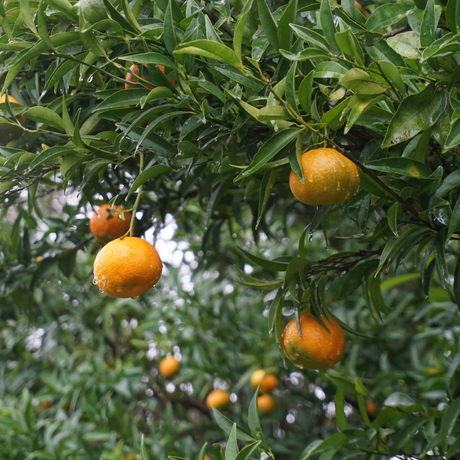 Organic Italian Clementines

Orteat's Organic Italian Clementines
Sweet and tasty, our Clementines are the ideal snack for the whole family, and they can also be enjoyed at school or while at the office. This variety of citrus fruit ripens between October and November and has a thin orange, thin and smooth skin, while its shape is rounded.
It was probably discovered in the early 90s by Father Clément Rodier in Algeria and the Clementine Tangerine is a natural hybrid that realistically comes from a crossing between either the Havana Tangerine and the Sweet Orange or between the former one and the Bitter Orange.
The production of seedless Clementines is particularly widespread in the regions of Calabria, Basilicata and Puglia, thanks to their optimal climate and soil conditions. This fruit tree is small, sometimes with thorny branches and bright green leaves. Like all of our other products, Clementines are grown in open fields following organic farming practices that don't use any chemical fertilizers. Since they are not subjected to post-treatment operations, the fruit retains its authenticity even in its skin, which can be used in the kitchen to make liqueurs or creams.
Properties and nutritional values
Properties and Nutritional values
Seedless Clementines have both high vitamin C content (49 mg/100 g) and vitamin A (12 mg/100 g) content, as well as low calorie content (47 kcal/100 g) due to the high water content that makes them extremely juicy. The fruit is considered to be a natural sweetness that is also healthy.
Benefits
Some benefits
Organic seedless Clementines contain a high percentage of bioflavonoids, which, along with vitamin C, are important for rebuilding the connective tissue collagen and for strengthening the blood vessel walls.
Vitamins C and A make it a perfect fruit for counteracting aging, fighting free radicals and protecting eyesight.
Their bromine content has a calming effect on the nervous system.
Clementines, because of their high water content, have thirst-quenching and refreshing properties and are useful against insomnia thanks to their vaso-protective action on blood circulation.
Conservation and use
Storage and use
Our organic seedless Clementines are excellent to be eaten in many ways: sliced, in a freshly squeezed juice, but also added in custards or liqueurs.
Moreover, this fruit goes perfect with pumpkin and nutmeg for a flan, or in Belgian salad with endive and walnuts. Together with tasty jams, a delicious dessert are Clementines filled with flavorful custard.


These fruit are grown in open fields and are not treated at any step of the production chain. Due to their freshness, they can last for many weeks after they have been harvested, if stored in a dry and cool environment such as a terrace or a balcony.
Customer service
Customer Service
We are always available for any further information you may need. Do not hesitate to contact us if you want to learn more about us, from the pre-sale to the after-sale phase. We aim at guaranteeing you the best purchasing experience. Contact us via email at info@orteat.com or via WhatsApp at +39 392 201 2933.
About the farmer
Farmer goel
,
Group Goel Cooperative 
Luca, Laura, Domenico, Giuseppe, Roberto and many other farmers that you already know, belong to this cooperative. 
The Goel Cooperative was born to restore value and light to the beautiful territory of Calabria.
<
...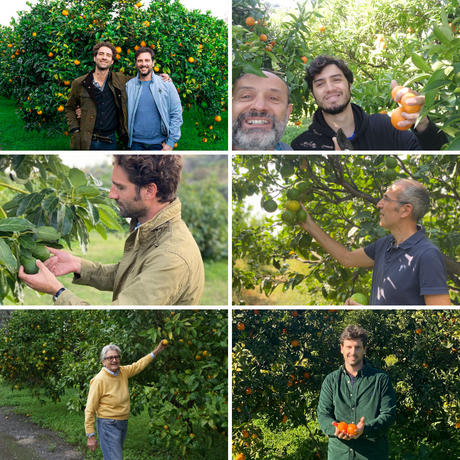 Organic Italian Clementines

Produced by
Farmer Goel
Orteat follows the course of nature and respects it. We don't like to import products from other countries, and we don't like using artificial techniques to extend their seasonality. Each product grows and matures at a given time of the year.
Frequently Asked Questions
When will I receive this product?
Products are shipped early in the week to ensure freshness and quality. You can read the estimated delivery date for each product within its tab.
What if there are problems with my order?
You can contact us for any need related to your order, as well as any other information, via email at info@orteat.com or by phone (including on WhatsApp) at 392.2012933.
What happens if I'm not home?
We will notify you to indicate when the courier will deliver our products, but if however you should not be at home, you will be contacted to arrange a second delivery.
I ordered 2 products but only received 1
To ensure a short supply chain, products are shipped directly from our farmers. This means that if you have purchased from different producers you will receive different shipments.
Can I change my delivery address?
Certainly, you can do it from your personal area, where you will find a summary of your data including the delivery address. However, the change does not apply to shipments on delivery.
How can I track the shipment
In the email that we sent you upon confirmation of shipment you will find all the references necessary to easily track the shipment and understand when it will be delivered.

-->