Ciao!
From Italy with Love…and a lot of organic fruit! 🥑 🇮🇹
Orteat starts shipping organic products from its Italian farmers to some European countries.
Sorry if you find some Italian words or some mistakes, we are working on improving our International website.
In the meantime, we don't want you to lose the chance to try out our farmers' products!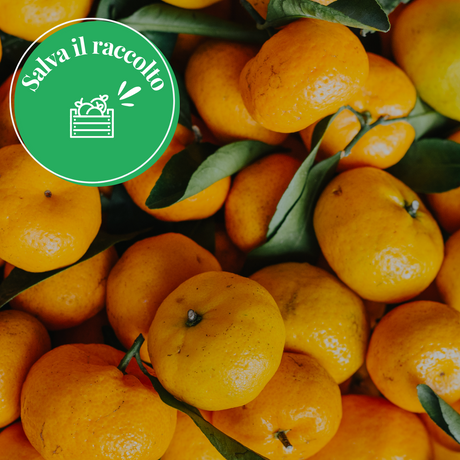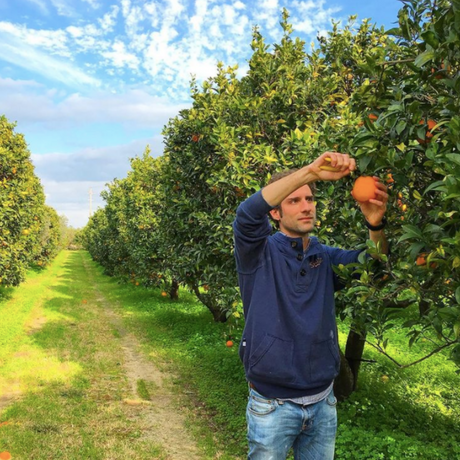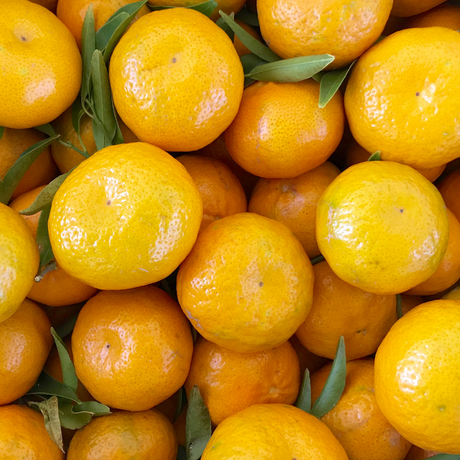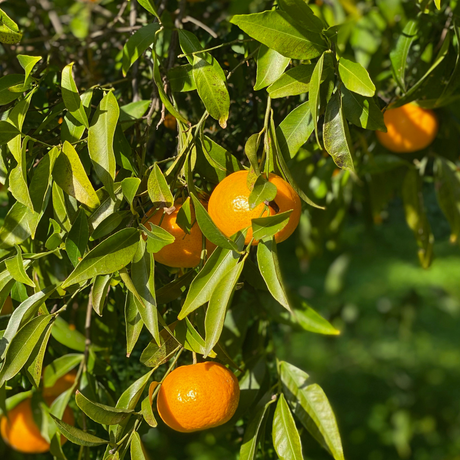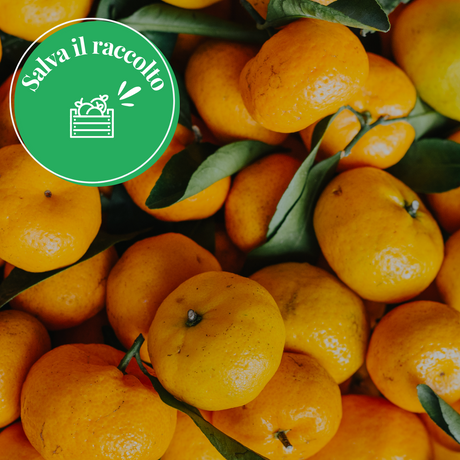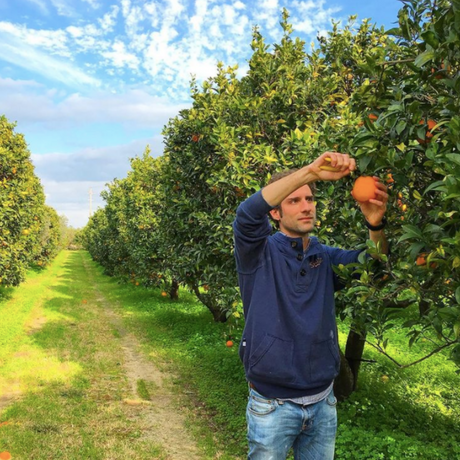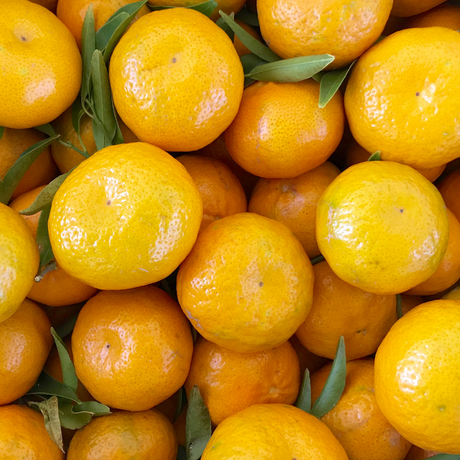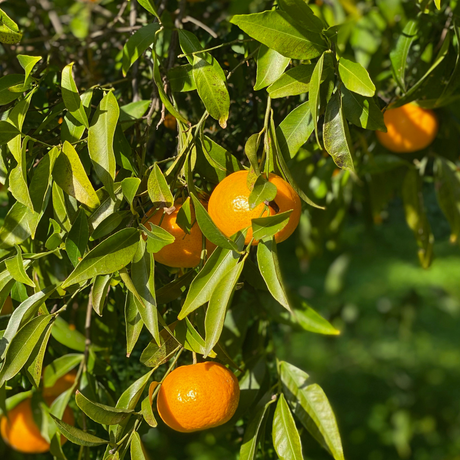 Shipping
The next deliveries will be made approximately between 13 e 15 Dicembre. The shipping of our products is free (with the exception of some peripheral locations).
If you order from different manufacturers, you will receive separate deliveries.
Organic 'Tardivo di Ciaculli' Tangerines

Organic Tangerine "Tardivo di Ciaculli"

Pleasant aroma, enveloping colors, fresh flavor and few seeds: these are the characteristics of the Tangerines of Ciaculli. Excellent for a snack at home or in the office, this type of fruit is characterized by an intense and tasty aroma.

Our organic tangerines 'Tardivo di Ciaculli' are cultivated in open fields following organic agricultural practices: the fruit is grown without the addition of chemical fertilizers. Because of the totally natural cultivation, our organic tangerines can show some imperfections on their peel.
This tasty and fragrant fruit is grown in the Ionian coast of Calabria, where there are ideal climatic conditions: it is in these ancient lands that, thanks to the sunny weather, the tangerine of Ciaculli can fully preserve its authentic aroma.
Properties and nutritional values
Our organic Ciaculli tangerines are rich in vitamin C, fiber, potassium, folic acid and also contain a flavonoid which is highly effective against obesity and cholesterol accumulation. A real, natural and fragrant fruit that can bring countless beenfits for the whole body.

Benefits
Benefits
High digestibility: rich in fiber, organic tangerines help the regular functioning of the intestine.
Prevention of colds: thanks to the presence of vitamin C, this tasty fruit protects the body from diseases caused by low temperatures.
A sleep aid: thanks to the presence of bromine, Ciaculli tangerines are an excellent ally to relax and to sleep well.
Conservation and use
Rich and varied, these fruits will allow you to experiment different recipes that will please everyone! With the peel of our untreated tangerines, you can make candied fruits, jams and creams. Additionally, you can also use the peel to make a tangerine liqueur, to add flavor to different sweets but also to create essential oils.
Our organic Ciaculli tangerines are not treated, and it is thanks to the sustainable way in which they are grown that they can last up to several weeks. It is recommended to keep them in a dry and cool place (cellar, terrace, balcony, etc.).
Customer service
We are available for any information or need, from pre-purchase to post-sale. We aim to provide peace of mind with your order. It is possible to
contact us by email or by phone (also on whatsapp)
General information
Varietà: Mandarini biologici
Periodo di raccolta: da fine gennaio a marzo.
Calibro: medio/ piccolo
Produttore: Luca
About the farmer
Goel
,
Group Goel Cooperative
Luca, Laura, Domenico, Giuseppe, Roberto and many other farmers that you already know, belong to this cooperative.
The Goel Cooperative was born to restore value and light to the beautiful territory of Calabria.
And it is exactly to preserve the territory that Goel decided to switch to orga ...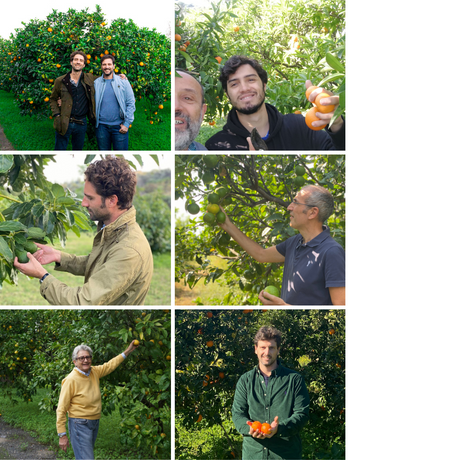 Organic 'Tardivo di Ciaculli' Tangerines

Produced by
GOEL
22,00 €
19,80 €
1 item- 5 kg
Delivery from 13 e 15 Dicembre
Frequently Asked Questions
When will I receive this product?
Products are shipped early in the week to ensure freshness and quality. You can read the estimated delivery date for each product within its tab.
What if there are problems with my order?
You can contact us for any need related to your order, as well as any other information, via email at info@orteat.com or by phone (including on WhatsApp) at 392.2012933.
What happens if I'm not home?
We will notify you to indicate when the courier will deliver our products, but if however you should not be at home, you will be contacted to arrange a second delivery.
I ordered 2 products but only received 1
To ensure a short supply chain, products are shipped directly from our farmers. This means that if you have purchased from different producers you will receive different shipments.
Can I change my delivery address?
Certainly, you can do it from your personal area, where you will find a summary of your data including the delivery address. However, the change does not apply to shipments on delivery.
How can I track the shipment
In the email that we sent you upon confirmation of shipment you will find all the references necessary to easily track the shipment and understand when it will be delivered.
What else you may like
Create your own Organic Vegetables Box
25,00€
See product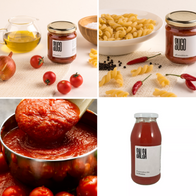 Mixed Box with Organic and Traditional Tomato Sauces and Purees
39,00€
See product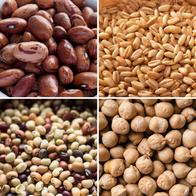 Crea la tua Cassetta con Cereali e Legumi BIO
29,00€
See product
Create your own Organic Vegetables Box
25,00€
See product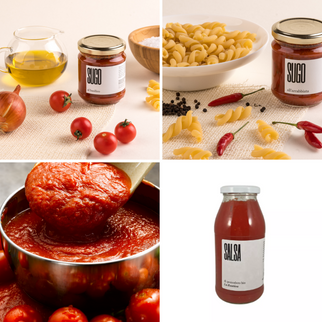 Mixed Box with Organic and Traditional Tomato Sauces and Purees
39,00€
See product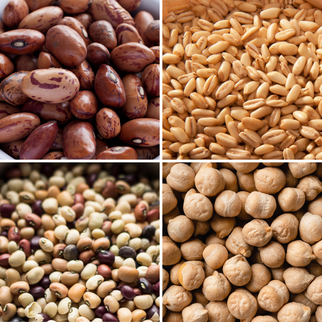 Crea la tua Cassetta con Cereali e Legumi BIO
29,00€

See product

-->